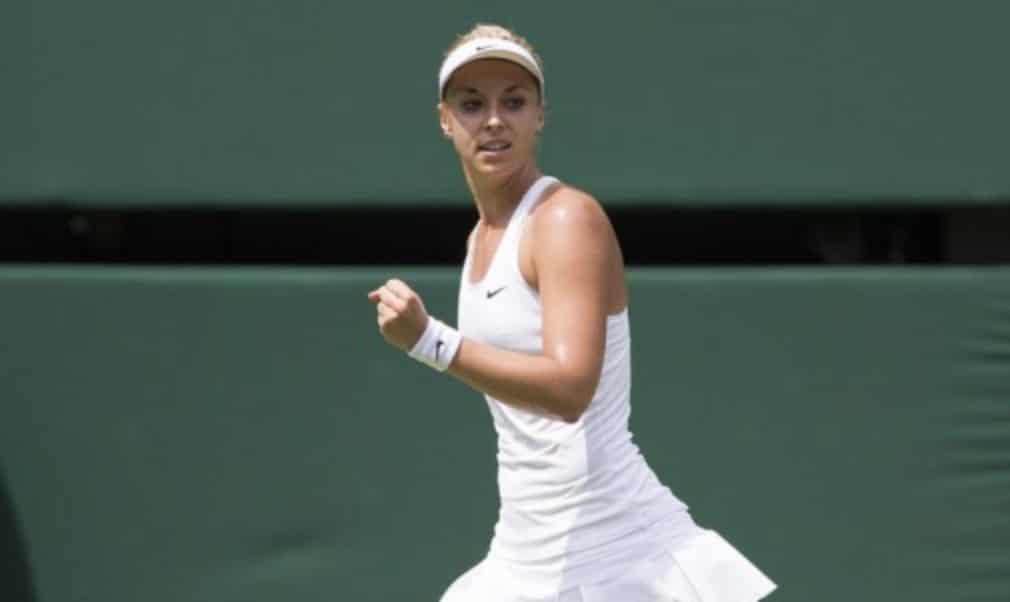 Lisicki defends controversial timing of medical timeout
Originally published on 01/07/14
The 2013 runner-up took the opening set 6-3 but Shvedova fought back to take the second by the same scoreline and level the match. With the score at 1-1 in the decider and Shvedova holding a break point, Lisicki then called a medical timeout to get treatment on her shoulder. Upon resumption, Lisicki, who hit 20 double faults during the match, held her serve and managed to win the final set 6-4 to reach the quarter-finals.
"The timing was very unfortunate," she said. "I hit a ball before, and it just went into my back. I tried to keep going, I played a few points but I wasn't able to lift my arm. It was obvious. I was serving about 50 miles an hour or something, I don't remember if I ever served that slow in my life before. So that's why I had to call the trainer. I just couldn't lift my arm anymore."
Asked whether she could have waited to finish the game to take the timeout, Lisicki said: "I tried to play a few more points, but the game was going back and forth the whole time. I called for the trainer before already and then I played a few more points and I just wasn't able to."
Certainly Lisicki looked hampered by the injury as her service speed dropped drastically and she won only 25% of the points on her second serve in the third set. But the timing of the timeout has drawn criticism, including from coach Darren Cahill, who said players who call timeouts during games should forfeit the game.
"I have a big respect for my opponent. It's the first time that I had to do it ever," said Lisicki, who insisted it was not a tactical move. "I just know honest to myself that that hasn't been the case because I really tried to play several more points. That's what I tried.
"I feel lucky that I got away with it, with serving 60 mile an hour serves. I think it was very visible that I just couldn't do differently. I was trying to get help. As I said before, I tried it for a few points already. So that's how it ended up being."
Lisicki, who is into her fifth Wimbledon quarter-final in a row, will next face Simona Halep and hopes to have recovered in time for the match tomorrow.
"I have to go and do some treatment," she said. "I hope that it's only blocked, but I don't know. It's from the thoracic spine, I think. We'll see what the physios can do. It was one shot that I hit that just went into it. That's when I couldn't lift my arm. So before I felt something was wrong, as I said, hoping that it's blocked, only blocked. But, you know, it was in that particular game where it went quite down."