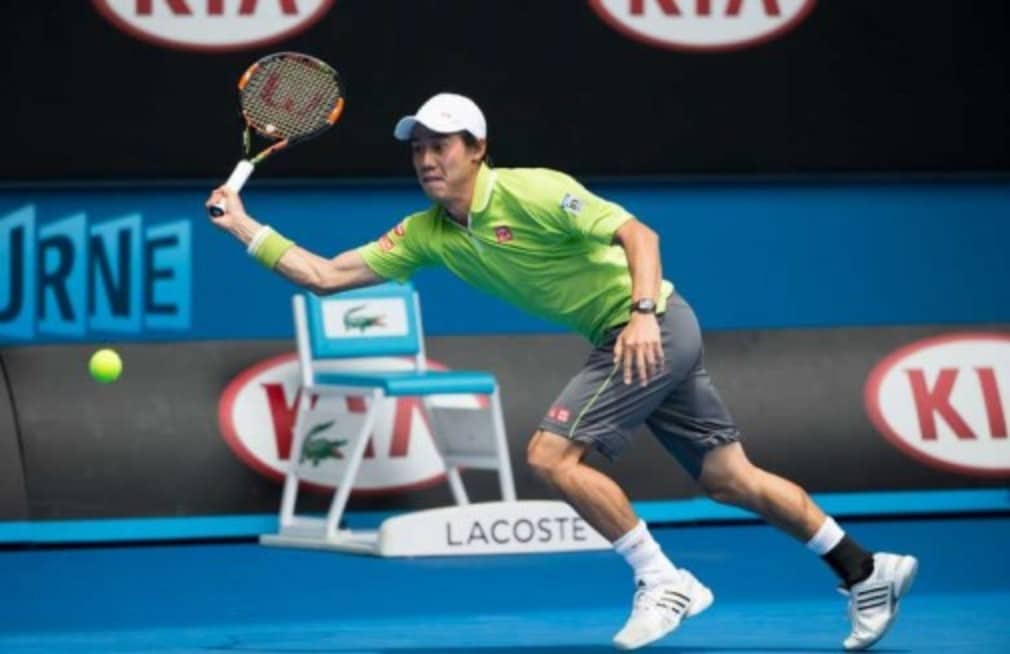 Li Na tips Nishikori to win a Grand Slam title
Originally published on 20/01/15
Li, who became the first Asian woman to win a Grand Slam singles title when she won the French Open four years ago, believes that Kei Nishikori can become the first Asian man to make the same breakthrough.
The first Asian man to play in a Grand Slam singles final when he finished runner-up to Marin Cilic at last year's US Open, Nishikori made a solid start to his Australian Open campaign, beating Nicolas Almagro 6-4 7-6(1) 6-2.
Li, who won the 2014 title in Melbourne, retired towards the end of last season and announced on Monday that she and her husband are expecting their first child.
The former world No.2 has been at Melbourne Park in an ambassadorial role and was asked about Nishikori's career and prospects. "I think he's an amazing player," she said. "It's not easy to be at the top. I know how hard-working he is. I believe he can win a Grand Slam."
Nishikori said: "It's a good thing to hear from her." The world No.5 added: "It's a very sad thing to see she is retiring because she was a big leader for Asian tennis."
Almagro is a former top 10 player and represented a tough opening challenge for Nishikori in Margaret Court Arena. However, the 25-year-old Japanese made a solid start to his Melbourne campaign. "It was a really tough first match," he said afterwards.
Although Almagro hit more winners – the Spaniard struck 40 to Nishikori's 30 – it was his unforced error count (50 compared with Nishikori's 21) that proved crucial.
Nishikori took the first set in just over half an hour, but had to win a tie-break in the second, which lasted 67 minutes. He took the tie-break for the loss of only one point and went on to win the third 6-2. "I played much better in the third set,"Nishikori said.
The Japanese player's form against Spanish opponents is impressive. He has won 10 of his last 11 matches against Spaniards, his only loss having come when he retired against Rafael Nadal in the final of the Madrid Masters 1000 tournament last year.
Nishikori, who has lived and trained in Florida since the age of 14, has two coaches in the shape of the former French Open champion, Michael Chang, and Dante Bottini.
He worked hard in the off-season. "I had a good three weeks training with Michael and Dante and I did a lot of conditioning work," Nishikori said. "I think I should be ready for the fortnight."
Nishikori had the best season of his career last year. Not only did he progress to the final of the US Open, where he enjoyed victories over Milos Raonic, Stan Wawrinka and Novak Djokovic, but he also won four tour titles, in Memphis, Barcelona, Kuala Lumpur and Tokyo.
At the end of the year he qualified for the first time for the season-ending Barclays ATP World Tour Finals. He also led Japan into the World Group of the Davis Cup for the first time thanks to victory against Canada.
Nishikori has gone higher in the ATP world rankings than any other Japanese man in history. One of his ambitions now is to win a Masters 1000 title. "Hopefully I can win a Masters," he said. "For sure that is going to be my next goal. Hopefully I can make it to another Grand Slam final."
This story is bought to you by Wilson, official sponsor of Tennis Australia and the Australian Open