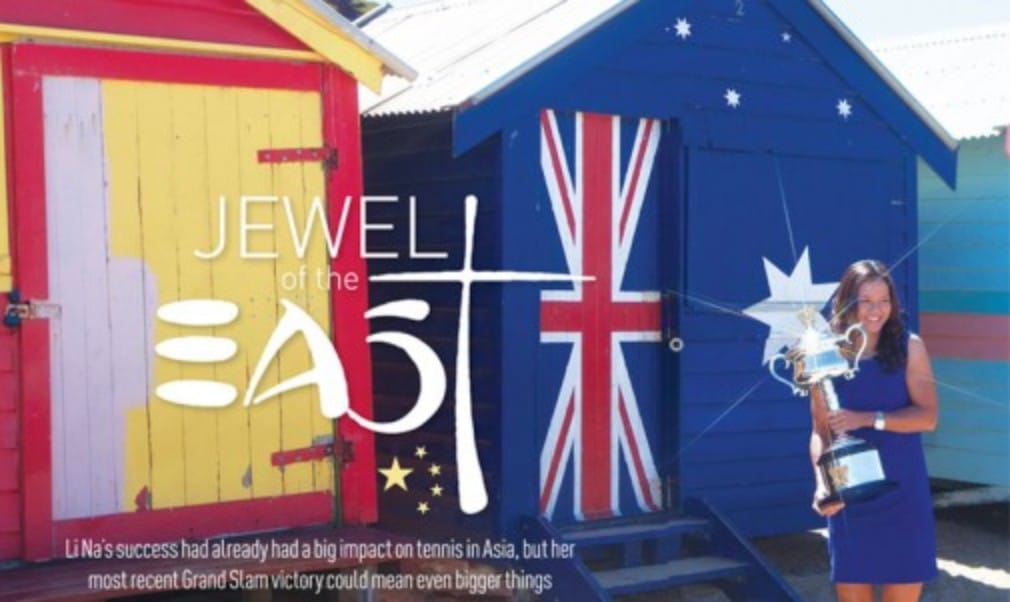 Li Na: Jewel of the East
Originally published on 17/02/14
As emphatic as Li Na's form was during the Australian Open, her success may prove to be a rare occasion when her words are remembered more than her actions.
For while the Chinese star claimed a second Grand Slam title when defeating Dominika Cibulkova, it is her acceptance speech that will go down in folklore with fans around the globe, such was its humour.
Fresh from a 7-6 6-0 triumph that saw her consolidate her Top 3 status, the champion nailed as many jokes as she did forehand winners in an address that had the crowd in Rod Laver Arena demanding an encore.
Not surprisingly, her husband Jiang Shan was the target of her humour, as he had been in Li Na's two previous runs to the final in Melbourne in 2011, when she fell to Kim Clijsters, and last year when Victoria Azarenka proved too sharp.
"Okay now, my husband, you are so famous in China," she said. "Thanks for giving up everything to travel with me, hit with me, fix the drinks, fix the rackets. He has a lot of jobs. So thanks, you're a nice guy. You're lucky you found me."
What followed is the type of reception acts featuring in the Melbourne International Comedy Festival each March can only wish for, with Li given a standing ovation and lauded online.
The exposure received by Li after her triumph, though, is something beyond the wildest dreams of most performers. On the morning after claiming the Daphne Akhurst Memorial Trophy, Li posed for photographs on Brighton Beach that featured prominently on the front pages of newspapers across China.
Editorial modesty ensured that a picture of a little kid "photo bombing" the staged celebrations while pant-less, as the star smiled broadly, remained popular in the social media realm only.
The success of Li, who became the oldest woman to win the Australian Open, was watched by astronomical numbers of people on China's main broadcasting network CCTV. Her fans in China marvelled at her acceptance speech and the personality she displayed.
"It's hard to say if it will make her more famous, I think it will make her more human," one fan, Lulu, said in Beijing. "We can now see her true personality. She's a star."
While it is the speech that ensures Li's triumph will be remembered, there is so much more to the story. During the fortnight itself, Li overcame conditions described by some players as inhumane as well as a match in which she was as close to an early exit from the tournament as is possible.
This is an excerpt from "Jewel of the East" by Courtney Walsh, chief tennis writer of The Australian. To read the full article, get your hands on a copy of tennishead Volume 5 Issue 1 – on sale February 27. Subscribe to the magazine today or download tennishead on iTunes.