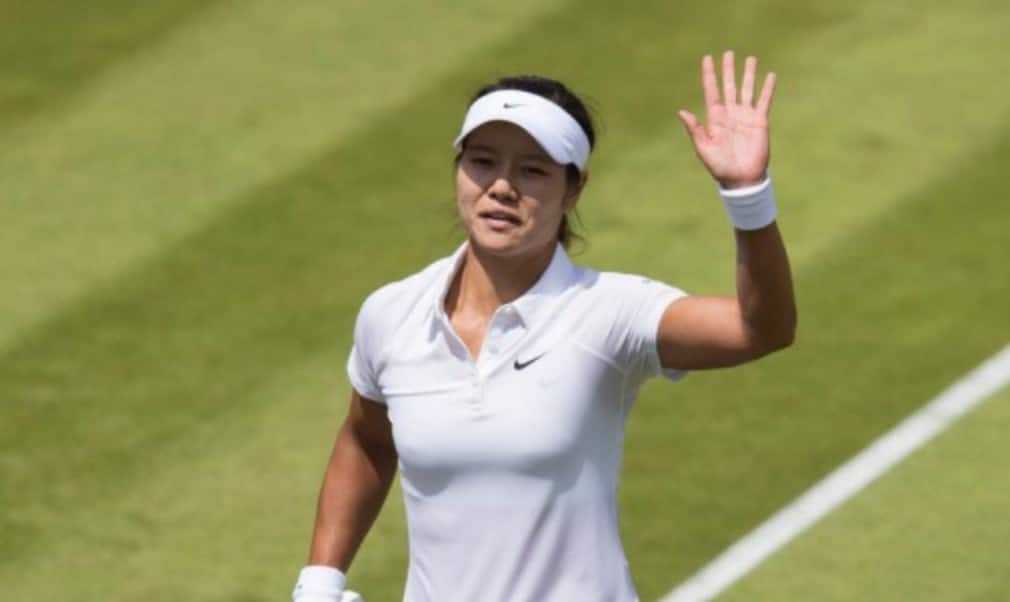 Li Na hangs up her racket
Originally published on 19/09/14
The world No.6 will not defend her Australian Open title in January after failing to overcome "chronic injuries". Li has not played since her third-round defeat to Barbora Zahlavova Strycova at Wimbledon and underwent knee surgery in July.
"Walking away from the sport, effective immediately, is the right decision for me and my family," she said. "It took me several agonising months to finally come to the decision that my chronic injuries will never again let me be the tennis player that I can be.
"After four knee surgeries and hundreds of shots injected into my knee weekly to alleviate swelling and pain, my body is begging me to stop the pounding. While I've come back from surgery in the past, this time it felt different. One of my goals was to recover as fast as I could in order to be ready for the first WTA tournament in my hometown of Wuhan. As hard as I tried to get back to being 100%, my body kept telling me that, at 32, I will not be able to compete at the top level ever again.
"Winning a Grand Slam title this year and achieving a ranking of World No.2 is the way I would like to leave competitive tennis. As hard as it's been to come to this decision, I am at peace with it. I have no regrets."
WTA chief executive Stacey Allaster said paid tribute to Li and her legacy. "I am sad to hear that she has retired," she said. "In addition to her amazing tennis abilities and her warm and humorous personality, she is a pioneer who opened doors to tennis for hundreds of millions of people throughout China and Asia. Her legacy is immense and I have no doubt that her contributions to the WTA will be seen for decades to come. It's hard to be a household name in a nation with 1.4 billion people, but that's what Li Na is."
Li, who has a degree in journalism from Huazhong University of Science and Technology, holds many firsts for Chinese tennis. She was the first to win a WTA title back in 2004 at Guangzhou, the first to reach a major singles quarter-final at Wimbledon in 2006, and the first to win a Grand Slam at Roland Garros in 2011.
She revealed on Friday her plans to work with IMG to start the Li Na Tennis Academy in China and support the Right to Play programme for underprivileged children.
"My philanthropic work will expand in scope as I continue to dedicate myself to helping those in need. What was once just a dream in China today is a reality," she said. "On a personal side, I look forward to starting a new chapter of my life, hopefully having a family and reconnecting with those I did not have the luxury of spending a lot of time with while playing. I can't wait to revisit all the amazing places I played tennis in and see the world through a new set of eyes. I look forward to slowing down and living my life at a new, slower, relaxed pace."
Li Na won her first Grand Slam title at the 2011 French Open
She landed her second Grand Slam title in January at the Australian Open, where she had twice finished runner-up – to Kim Clijsters in 2011 and Victoria Azarenka in 2013
WTA chief executive Stacey Allaster called Li "a pioneer who opened doors to tennis for hundreds of millions of people throughout China and Asia"
To read more on Li Na's contribution to Asian tennis, look out for the new issue of tennishead, on sale October 2. Subscribe to the magazine today or download tennishead on iTunes.
Read an excerpt from "Li Na: Jewel of the East" by Courtney Walsh, chief tennis writer of The Australian, which appeared in tennishead Volume 5 Issue 1.