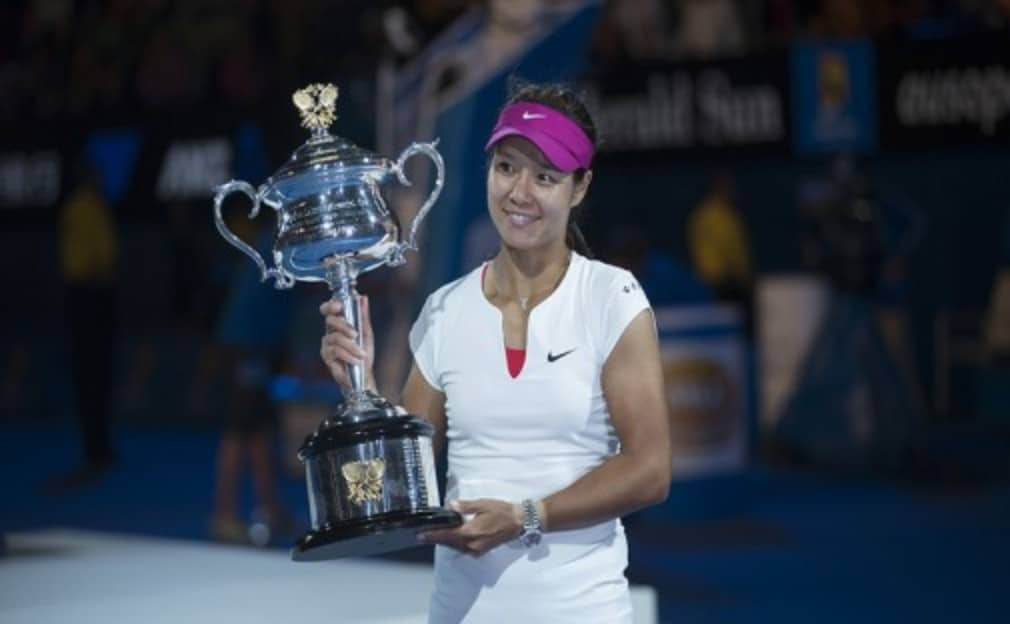 Li Na crowned Australian Open Champion
Originally published on 25/01/14
In a first set that lasted 70 minutes Li sometimes looked nervous but having dropped only 3 points to win the set in the tiebreak, the 31 year old steamed to victory without dropping another game. The second set lasted only 27 minutes.
"Of course I think at the beginning of the match we were both tight, both nervous," she said. "I think after I won the first set, I started to play much better".
Runner up here last year, when she lost to Victoria Azarenka and in 2011 and defeated by Kim Clijsters, both losses sustained over 3 sets, Li was emphatic in her victory today. She dropped serve twice in a slightly nervy opening set but in the match she hit 34 winners, 18 off the backhand side.
Although her passage to the final had not involved a head to head with any Top 16 players, Li had saved a match point in the third round against Lucia Safarova. Only 3 other women have saved a match point and then gone on to win the Australian Open. Monica Seles (1991), Jennifer Capriati (2002) and Serena Williams (2003 and 2005).
The 2014 Australian Open Champion also holds many firsts for Chinese tennis. She was the first to win a WTA title back in 2004 at Guangzhou, the first to reach a Grand Slam singles quarter final (2006 Wimbledon). Among many other firsts Li was the first Chinese woman to win a Grand Slam singles title in Paris and now she adds the Australian title to that list of pioneering achievements.
However Li, who will celebrate her 32nd birthday at the end of next month, can sleep easy having made it third time lucky at Melbourne Park. On court, in an entertaining acceptance speech, she thanked her agent for making her rich and reminded her husband that he had been lucky to find her.
"I didn't think that I was very funny when I spoke," she said "But after I finished the team said they loved my speech."
The world now knows that when she finally hangs up her racket, the double Grand Slam Champion who also has a degree in journalism from Huazhong University of Science and Technology, could have a successful career as an after dinner speaker.
When the rankings are released next week Li will be No.3 in the world with only 11 points separating her from No.2 Victoria Azarenka. Dominika Cibulkova moves up to No 13.