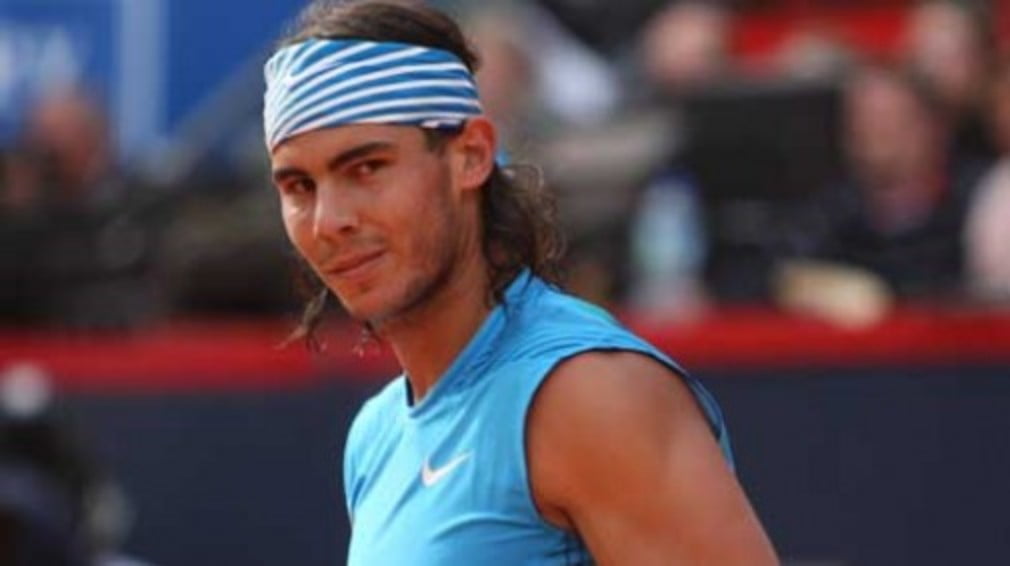 Let the countdown to 2009 begin…
Originally published on 26/02/10 11:22
If the prospect of no competitive tennis to get your teeth into is beginning to trigger panic attacks, fear not the build-up to the 2009 season is already well under way.
Roger Federer and Rafael Nadal have been confirmed for Januarys Qatar ExxonMobil Open along with fellow top-tenners Andy Roddick and defending champion Andy Murray.
And that means we can all look forward to some world-class tennis in exactly 38 days. For the real fanatics out there thats 912 hours. Or 54,720 minutes. No, hang on, that's already only 54,719 minutes the new season is hurtling towards us!
Anyway, along with the Brisbane International in Australia and the Chennai Open in India, Doha is one of three events that kick-start the 2009 ATP Tour. All three begin on January 5.
A stop in the Middle East is a change in schedule for world No.1 Nadal, who included the Chennai event in his build-up to last years Australian Open where he reached the semis. The last time the Spaniard played the Doha tournament, in 2005, he made the quarter-finals.
Federer hasnt been in Qatar since 2006 when he beat Gael Monfils to defend the title he also won in 2005. Interestingly, it will be the first time since 2006 that the Swiss will be playing an ATP event before the Australian Open the last time he won the Melbourne slam.
Federer and Nadal have both played in Doha previously and I am sure fans will get to see high-octane tennis from all the players, Qatar Tennis Federation President Nasser Ghanem Al Kholaifi said.
Among others at the $1 million event will be Russian Igor Andreev, Frenchman Fabrice Santoro, and Russians Mikhail Youzhny and Dmitry Tursunov.
While that lot will be battling it out in the Middle East sunshine, the Brisbane tournament boasts the likes of Monfils, world No.3 Novak Djokovic, Jo-Wilfried Tsonga, Richard Gasquet and Marcos Baghdatis, while Nikolay Davydenko headlines the Chennai event.
Brisbane is the first of next years combined mens and womens tournaments, with the womens draw featuring Ana Ivanovic and Daniela Hantuchova.
Theres one more WTA event taking place that week, the ASB Classic in Auckland, New Zealand. Olympic champion Elena Dementieva, world No.11 Nadia Petrova and Danish teen sensation Caroline Wozniacki are all confirmed.
Meanwhile, Maria Sharapova fans can breathe a sigh of relief with the news that the megastar is well on her way to full fitness in time for the new year.
Sharapova hasnt played a match since Montreal in August after a shoulder injury sidelined her for the remainder of 2008.
The Americans agent, Max Eisenbud, said this week that MaSha is expected to return to competitive tennis at a Hong Kong exhibition, the JB Group Classic, from January 7-10 before arriving in Melbourne for her Australian Open defence. The Hong Kong event also features world No.1 Jelena Jankovic and the Williams sisters.
Web links
Qatar ExxonMobil Open
Brisbane International
Chennai Open
ASB Classic
JB Group Classic