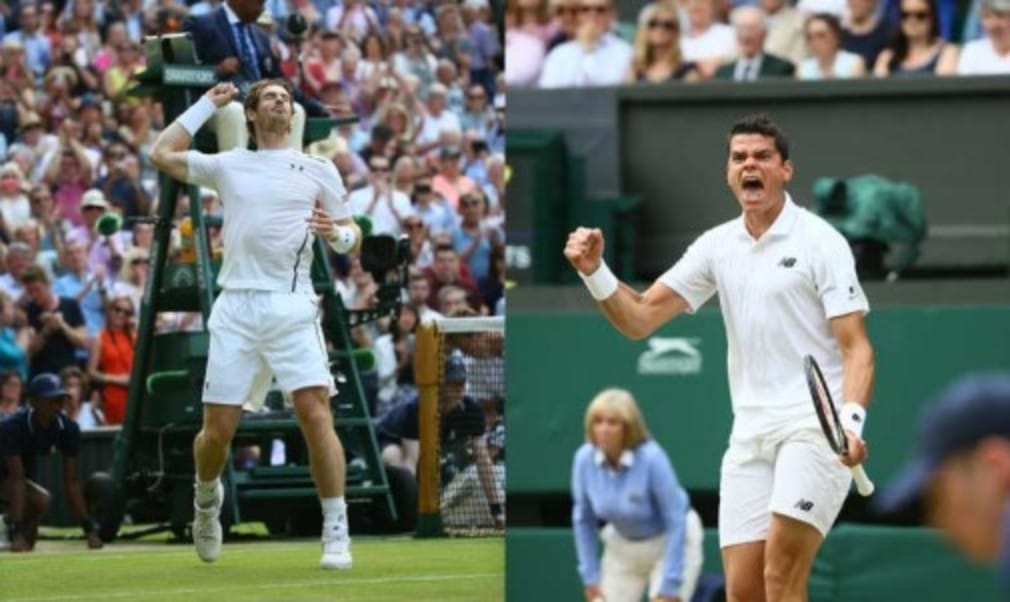 Lendl key as Murray eyes Wimbledon crown
Originally published on 10/07/16 00:00
Murray will walk out on Centre Court on Sunday bidding to win a third Grand Slam title. Standing between him and a second Wimbledon title is Milos Raonic, who will be playing in his first major final.
It is Murray's 11th Grand Slam final, but the first time that the Scot will face a player with fewer major titles in his possession – he has faced either Roger Federer or Novak Djokovic in all 10 of his previous title matches.
Both of Murray's previous Grand Slams – at the 2012 US Open and at Wimbledon in 2013 – came with former world No.1 Lendl in his camp. The pair split in March 2014 but were reunited before the grass court season.
Murray is unbeaten in the 11 matches since Lendl's return – winning a record fifth Aegon Championships title at Queen's and returning to the Wimbledon final for the first time since 2013, when Lendl was in his players' box.
"I don't think it's a coincidence," said Murray. "I obviously had the best years of my career with him. I obviously wanted to work with Ivan again to try to help me win these events. That's the goal. But there are a lot of people [who] have helped get me into this situation. My whole team's responsible for that.
"I do feel there's a benefit. Obviously, over the next few months and at the end of the year when I get time to train and work on things away from the court is when I'll hopefully start to really make bigger gains in my game. But just having him around has been positive."
Sunday's final will be a clash of styles as Raonic's serving prowess comes up against Murray, one of the best returners in the game. Raonic has served 137 aces so far and hit a top service speed of 144mph during his semi-final win over Federer.
The 6'5" right-hander's serve is arguably at its most potent on the grass, as Murray discovered at Queen's as the Canadian led by a set and a break in the final.
"Normally as the match goes on, I see the serve easier," said Murray. "There are things you can pick up. That was what happened in the Queen's final. I didn't get many opportunities in the first set. Then started to read the serve a little bit better. There were a few things I picked up on and started to return much better.
"We played a few times this year. We played on all of the surfaces. You know, there are things that all players will do differently depending on whether they're playing on clay than grass. So it helps to have played a match against him on the grass. He obviously serves extremely well. He's got one of the best serves, that's why he is where he is."
For Raonic, who served 23 aces during his semi-final win against Federer, he is wary of being "sucked in" by Murray.
"Andy is one of the premier workaholics," said Raonic. "He's given himself a lot of opportunity through that. He'll try to throw you off, give you some slower balls, some harder balls, all kids of things. I guess my goal is to keep away from that play it on my terms, be aggressive and not hesitate.
"I think the biggest challenge for me, which I felt was the thing I want to happen the least, or repeat itself from Queen's, is I got sucked into his game. I didn't play on my terms."