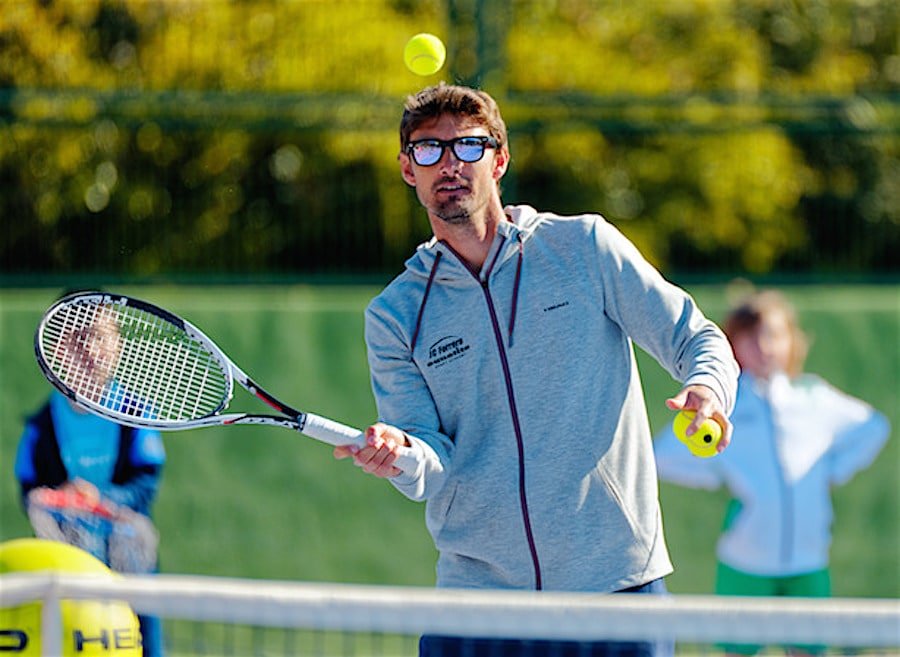 Learn from the World Number 1 at the Juan Carlos Ferrero Tennis Academy
Juan Carlos Ferrero became World No. 1 in September 2003 after winning the French Open earlier that year. He now channels his immense energy into coaching and mentoring some of the Worlds rising stars of the game
JC Ferrero-Equelite Sport Academy is a high performance tennis academy located in Villena, Spain. Back in 1980, at the tender age of 22, Antonio Martinez Cascales founded a tennis school from the club that he used to practice at. By the mid 1980's the school was one of the leading tennis schools in Spain and achieved much of it's fame thanks to the young players they produced, including Santiago Ventura, an ATP Top 50 player.
Cascales, together with Samuel Lopez, formed a formidable coaching team and soon Juan Carlos Ferrero became a part of the team at the age of 10. In 1994, Juan Carlos became the Under 14 Spanish Champion. To grow the academy into a residential centre Cascales decided to buy a small house. This small start has now become the jointly owned high-performance tennis academy.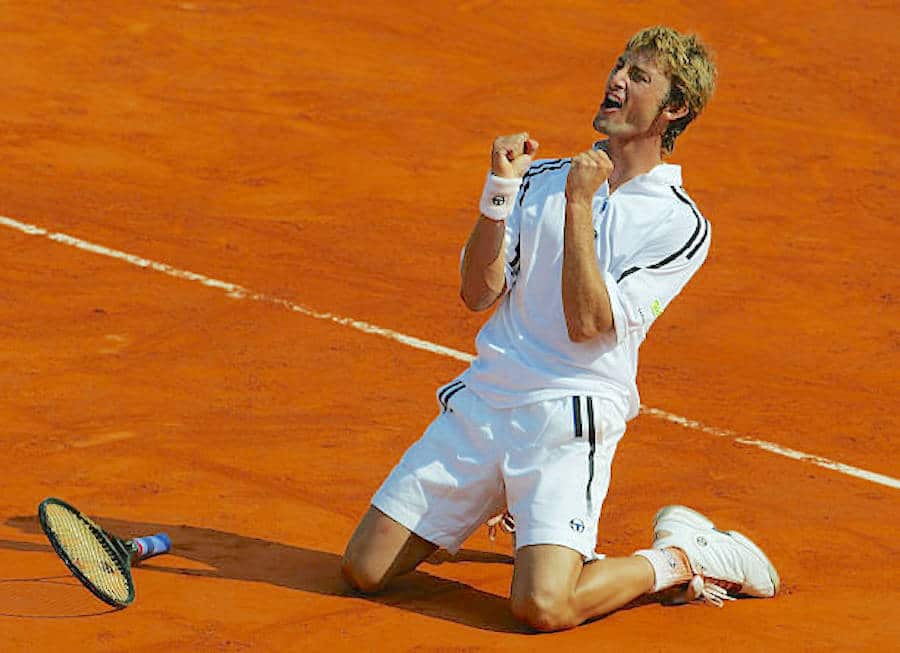 The goal of the academy was always to have the best facilities for young athletes, where they could practice, improve their tennis skills and learn about the professional world from experienced tour players like Ferrero, Nicolas Almagro, Pablo Carreño, Guillermo Garcia Lopez, Maria-Teresa Torro Flor and James Ward.
As the Academy's reputation grew it also started to attract other players to use the facilities at specific times of the year. These have included Maria Sharapova, who practiced at the academy to prepare for her debut at Rolland Garros in 2005, David Ferrer who obtained his first ATP points whilst playing at the Academy, Justin Henin, Dinara and Marat Safin, Thomaz Belucci, Maria Jose Martinez, Santiago Ventura, Marta Domachowska, Aravene Rezai, Mariusz Fystenberg and Mohamed Safwat.
Nowadays the academy boasts some of the best young players in the world including Pablo Carreño-Busta, Nicola Kuhn, Mario Vilella, Matija Pecotic, Carlos Sanchez Jover and Rafa Izquerdo.
Tennis Program
The Academy has a limited number of places in their annual competition program because the training is very personalised. During the player's stay a training and competition plan is developed according to their age, level and objectives.
The total hours of weekly training is 33-38 hours including tennis, physical and psychological preparation. They train every day except Sundays and Saturday afternoons.
The training model is the same as the likes of Pablo Carreño, or Roberto Carballés will follow and it utilises the Playsight analysis system.
Their personal plan will be developed by the team consisting of trainers, physical trainers, physiotherapists, doctors, nutritionists and psychologists. The coaches are certified by the most prestigious organisations in the world and have many years of experience, led by Juan Carlos Ferrero and Antonio Martínez Cascales.

Facilities
JC Ferrero Tennis Academy is located 5 minutes away from Villena and 30 minutes away from the Airport and beach of Alicante. The area of the Academy is 120.000m2. They provide all the best facilities for the players with the massive advantage of excellent weather throughout the year.
10 clay courts (1 PLAYSIGHT Court)

7 hard courts (1 PLAYSIGHT Court )

1 indoor hard court

1 central hard court

1 grass court

400m Running Track

A football (soccer) field (natural grass)

A golf course Pitch & Putt 9 holes

Gym

Residential players area: single (long-term stay) & double rooms (short-term stay).

Equelite Rural Hotel

School (British Council System)/Study rooms

Library

Players lounge

Golf practice

TV room

Free WIFI

Cafe and restaurant

2 swimming pools

Gardens

Laundry

Physiotherapy clinic equipped by injury recovery Indiba products

Equelite/HEAD Sports shop
Accommodation
Located in Villena, there is a lovely rural hotel at the academy so you can enjoy a great variety of sports such as tennis, paddle tennis, cycling, running, football or golf for any level.
In addition to training with one of the best technical teams in the world you can also relax, sunbath, use the gym with a personal coach or you can use the services of a physiotherapist & masseur. You can also enjoy the catering service of traditional cooking & barbecues with special diets easily catered for.
The "wooden garden houses" offer plenty of room with a full bathroom, a small terrace and views of the garden, television, Wi-Fi, laundry service, air conditioning and private parking.
Book you place
For more information or to enquire about booking your stay at this incredible academy you can contact the Juan Carlos Ferrero Academy directly using the details below or you can click here for a booking form:
Address:
Casas de Menor,44
03400 Villena
Alicante (ESPAÑA/SPAIN)
Website: www.equelite.com
Phone: +34 96 534 00 13
General information: [email protected]
Juan Carlos Ferrero: [email protected]
Look ahead to the tennis year with our guide to every tournament on the ATP Tour, the WTA Tour and the ITF Tour
If you can't visit the tournaments you love then do the next best thing and read our guide on how to watch all the ATP Tour matches on television in 2019
To read more amazing articles like this you can explore Tennishead magazine here or you can subscribe for free to our email newsletter here