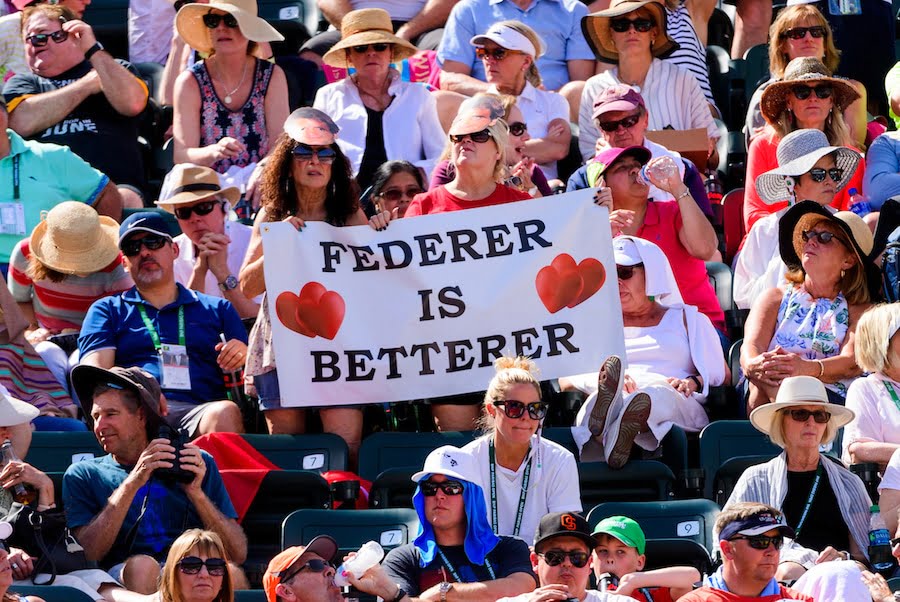 Latest ATP rankings prove nothing beats experience
8 of the World's top 12 male tennis players are over the age of 30
As a professional athlete the common belief is that your form will deteriorate as you move past your 30th year. The thought is that your body will gradually slow down, your reactions won't be as sharp, you'll pick up more injuries and it will take you longer to recover. Well tennis is bucking that trend with a third of the top 100 male players in the world aged 30 or above.
In fact there are only two players in the top 100 male players that are still in their teenage years. Tennis is an incredibly technical sport but it also requires intense athletic ability which could go some way to explaining this trend in age.
When you then compare this to the average age of the players in every Premier League football team the numbers for tennis are even more astounding. The oldest average team age for any club in the 20 team football Premiere League is 28 years old.
These stats will back up many commentators opinion that the mental side of tennis is by far the most important aspect of the game once you reach a certain standard. It seems fair to say that any player in the top 100 ATP Rankings can play pretty much any shot but it seems that it takes experience to be able to play the right shot at the right time.
Interestingly in the women's game there are only 2 players age over 30 in the Top 16 best women in the world and this includes the greatest of all time, Serena Williams.
Various explanations might make sense for this statistic. Is the women's game harder physically making it more difficult to compete as you get older? We know that the women's game has longer rallies. The average rally length in the mens professional game is 4.5 shots whereas its a full shot longer in the women's game at 5.5. Women therefore have to play many more shots, stay on court longer and run further in a normal match.
Look ahead to 2019 with our guide to every tournament on the ATP Tour, the WTA Tour and the ITF Tour
If you can't visit the tournaments you love then do the next best thing and read our guide on how to watch all the ATP Tour matches on television in 2019
To read more amazing articles like this you can explore Tennishead magazine here or you can subscribe for free to our email newsletter here