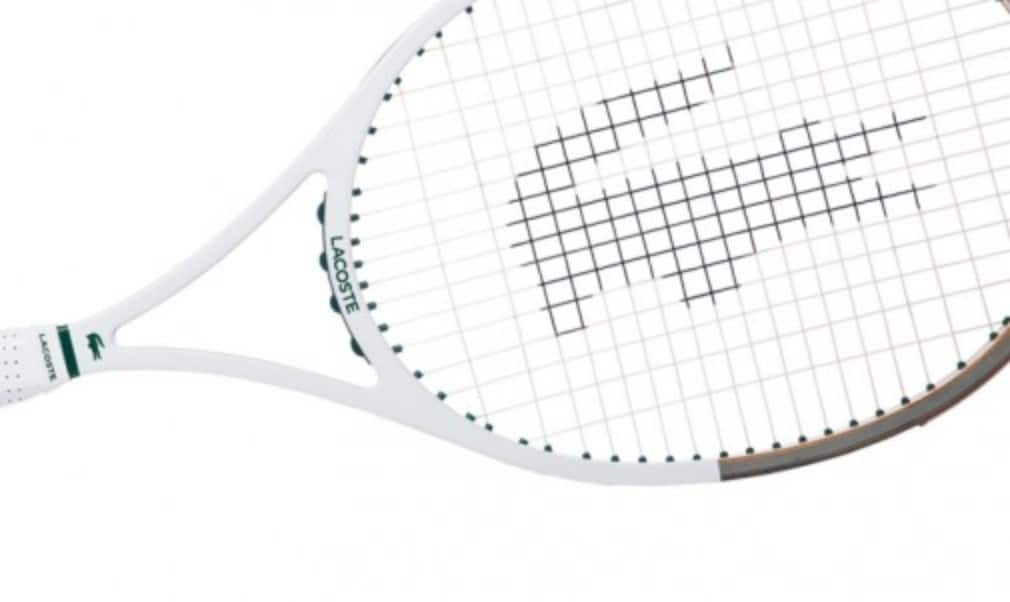 Lacoste LT12
Originally published on 23/07/15
Without style, playing and winning are not enough," said Rene Lacoste, a seven-time Grand Slam champion and one of France's four musketeers who dominated the men's game in the 1920s and 30s.
For all his playing prowess, however, Lacoste always considered himself an inventor – "If I had to print a title on my business card, this would be it. I have been inventing all my life" – and is credited with introducing the tennis world to the polo shirt, with his crocodile emblem still appearing on the chests of players at events worldwide.
Classic style and pioneering invention have always been at the core of Lacoste's tennis range, and their new venture, the gorgeous LT12 racket, reaches new heights. With its clean lines, semi-exposed wooden core and Lacoste's trademark green trim, it is a frame you could frame.
Lacoste has produced rackets before – indeed, the man himself patented the design for the first tubular steel racket in the 1950s before licencing it to Wilson, who renamed it the T2000 and put it in the hands of Jimmy Connors and Billie Jean King – but their last performance frame, the 'dented' Equijet, dated back to the 1980s.
Over 25 years later, and almost 20 years since the death of their founder, Lacoste has looked back to move forward, reintroducing wood to the construction of a thoroughly modern frame. The idea of the LT12 originated during a meeting between Alain Gallais, Rene Lacoste's long-time collaborator, and Alain Zanco, a renowned ski artisan. The duo spent close to three years developing the LT12. Each box-beam model is made entirely by hand by Zanco and his team and takes five hours to build.
The LT12 is made of three types of wood – lime tree, balsa and walnut, which account for 70% of the materials – combined with top-quality high modulus graphite to stand up to the demands of the modern game. Lime is used towards the inner aspect of the frame to absorb shock from the string while walnut is used on the outer rim for strength. Sandwiched between them is the graphite-wrapped balsa core, which gives the racket flex and stability.
Lacoste revealed at its launch in Paris in January that only 650 LT12s will be produced globally – each frame is numbered near the handle and also comes with a collector's hardcover book. But art doesn't come cheap: the racket retails at £450. www.lacoste.com