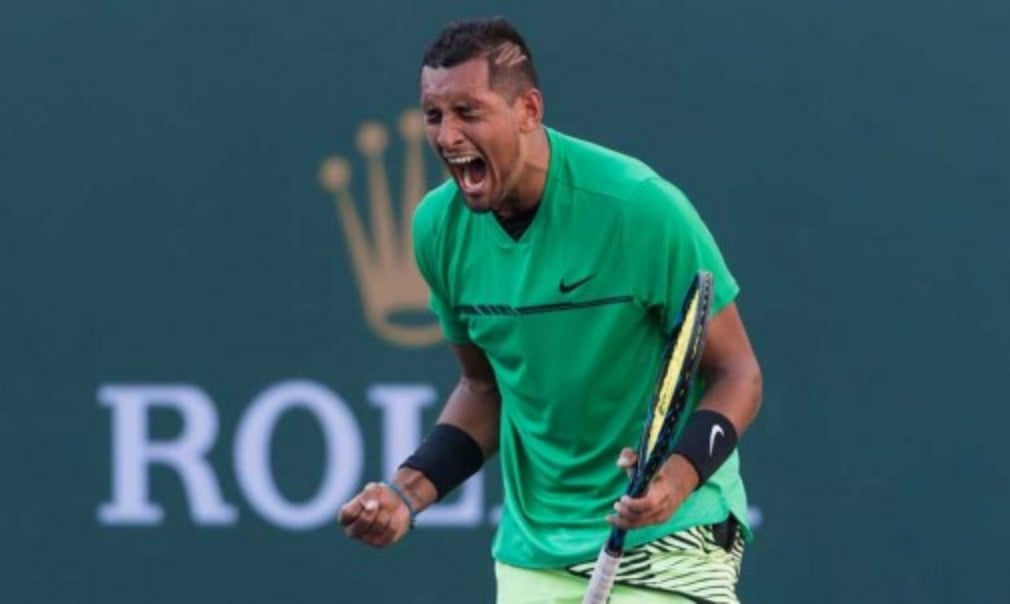 Kyrgios thwarts Djokovic again
Originally published on 16/03/17 00:00
The Australian served 14 aces and did not face a single break point as he beat the world No.2 6-4 7-6(3) at the BNP Paribas Open.
Djokovic, who lost to Kyrgios in Acapulco three weeks ago, saw his unbeaten run in the Californian desert come to an end as the 21-year-old proved that his previous win was no fluke, wrapping up an impressive victory in an hour and 52 minutes.
"The run was amazing," said Djokovic of his record run – his last defeat at the event came at the hands of Juan Martin Del Potro in the 2013 semi-finals. "I am very proud of it, obviously. It had to end at some stage. Unfortunately, it was today.
"Nick, again, as he did in Acapulco a few weeks ago, he served so well. I just wasn't managing to get a lot of balls back on his serve, first and second, as well. That's what made a difference. He obviously comes out playing his style, very aggressive, and just going for every serve, whether it's first or second. It's obviously very hard to play like that."
World No.16 Kyrgios will now face Federer in the quarter-finals after the Swiss beat Rafael Nadal in a rematch of the Australian Open final in January, beating the Spaniard 6-2 6-3.
It is the first time Federer has claimed three successive wins against Nadal in 36 meetings between the rivals. It was also the first time the pair had met before the quarter-finals since their first meeting at the Miami Open in 2004.
"It's a nice feeling to win the last three, I can tell you that," Federer said. "But most importantly, I won Australia. That was big for me. On the comeback, I look back at that and think that was one of the coolest things I ever experienced in my career."
He added: "For me, it was all about coming out and trying to play the way I did in Australia. I didn't think it was going to be that possible, to be quite honest, because the court is more jumpy here so it's hard to put the ball away.
"So getting in the lead was crucial, and then staying on the offence and pressing was the goal for me. It was a really good performance by me, I thought."
Kyrgios also has an unbeaten record against Federer, having won their only previous encounter in Madrid in 2015. The Australian is only the second player after Lleyton Hewitt to win his first match against Djokovic, Federer and Nadal.