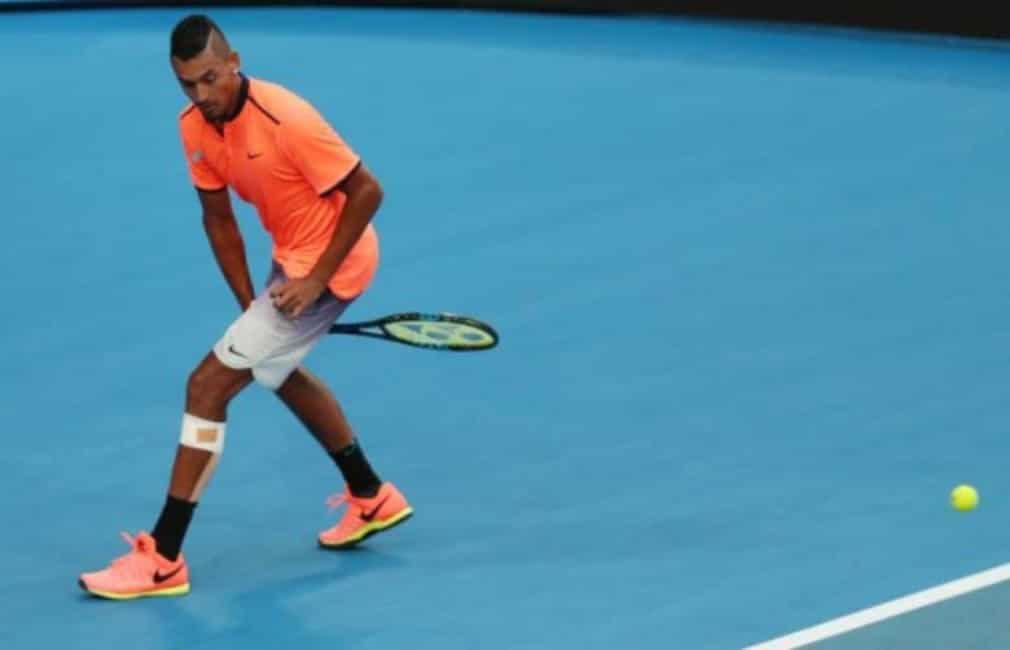 Kyrgios starts strong in Perth
Originally published on 02/01/17 00:00
Nick Kyrgios got Australia's defence of the Hopman Cup underway in emphatic style, defeating Spain's Feliciano Lopez in just over an hour 6-3 6-4.
Getting an early break in the first set Kyrgios showed that his relaxed off season has allowed him to get off to a near perfect start to 2017.
"I wasn't expecting that I thought I was going to be a bit rusty at times. I played really well today," he said. "It's surprising you know I haven't been doing that much on court I've been trying to get into a good head space and being ready so I was really happy with the level today."
Serving 14 aces in the match Kyrgios's big serve was effective in defeating the Spaniard.
"I know how to play him but he's a tough customer, he's got a great serve, he's got great slice so it's not an easy match up for anyone," he said. "I was pleased with the way I returned today."
Kyrgios says since teaming up with strength and conditioning coach Matt James he has been putting in the hard yards, although he admits he doesn't particularly enjoy it.
"Fitness wise I have been working a lot harder. I've never really had a really good strength and conditioner in my team so I think that is one area I can develop where I have a lot of potential if I want to take my game to the next level. I think it's pretty important to me for this year, so I have put a lot of work in."
He added: "I thought at the US Open, pulling out there in the third round – that hurt, and I was doing absolutely nothing at that stage and it caught up with me, so I've got to start doing at least the bare minimum to stay healthy, that's my main thing I want to stay healthy this year."
Despite victory in the men's singles, Daria Gavrilova was defeated in her singles rubber against 24-year-old Lara Arruabarrena 7-5 6-1 and then the Australians lost their first ever Hopman Cup match when the Spaniards won the mixed doubles 4-0 4-2 in the ITF approved FAST4 format that has been introduced to Hopman Cup for 2017.