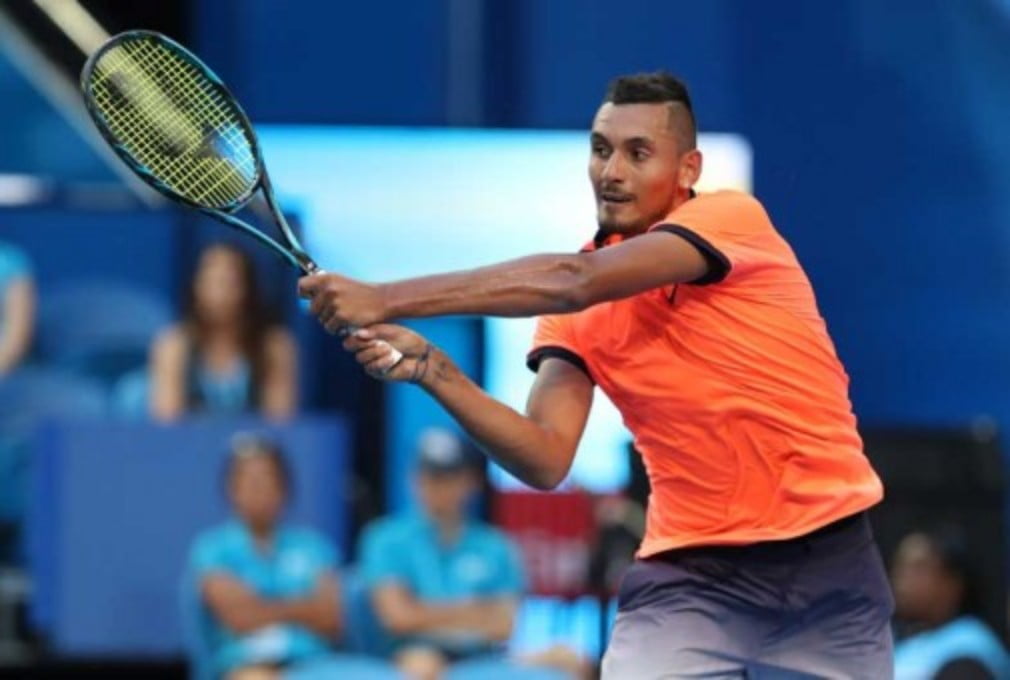 Kyrgios nursing knee injury
Originally published on 06/01/17 00:00
Life is never straightforward when Nick Kyrgios is around and the controversial Australian was involved in a bizarre match in Perth on Thursday which raised doubts over his fitness going into the Australian Open, which starts on January 16.
Kyrgios blamed a knee injury for his lacklustre display as he was beaten 6-2 6-2 in just 49 minutes by the American Jack Sock at the Hopman Cup. Kyrgios, who has one of the biggest serves in the sport, won fewer than half the points on his own serve and there were times when he barely moved for balls.
However, with the United States already through to Saturday's final – for which the Australians could not qualify – the match was effectively a dead rubber at what is officially only an exhibition tournament. Kyrgios was banned for "tanking" at the Shanghai Masters three months ago but Sock, his opponent here, insisted this was "a completely different scenario".
Kyrgios, who had suggested earlier in the week that the injury was not serious, said afterwards that he had had an MRI scan in the morning which revealed "the start of some bone stuff in my knee". He said the knee was "not terrible" but "not great" either.
"It was hindering me a little bit out there, but I didn't want to do anything to make it worse," he said. "It was weighing on my mind a little bit but I did not think it was going to be terrible when I went out there."
The world No.13 added: "Obviously I didn't want to play a game and then pull out. That would have been the worst thing."
Had he considered not playing at all? "In hindsight, I could have pulled out before the match and put [in] another guy who might have been pretty pumped to play," he said.
Kyrgios, who pulled out of the mixed doubles later in the evening, said he was not sure at this stage whether he would be able to meet his commitments in exhibition events next week. "I just need to rest now and I should be back to normal after a couple of days without the load," he said.
When asked about the Australian Open, Kyrgios said: "I think I have some time. A thing like this won't take too long. I just need to rest and make sure I am loading it just enough so that it can still be going, but not obviously playing tennis at this level."