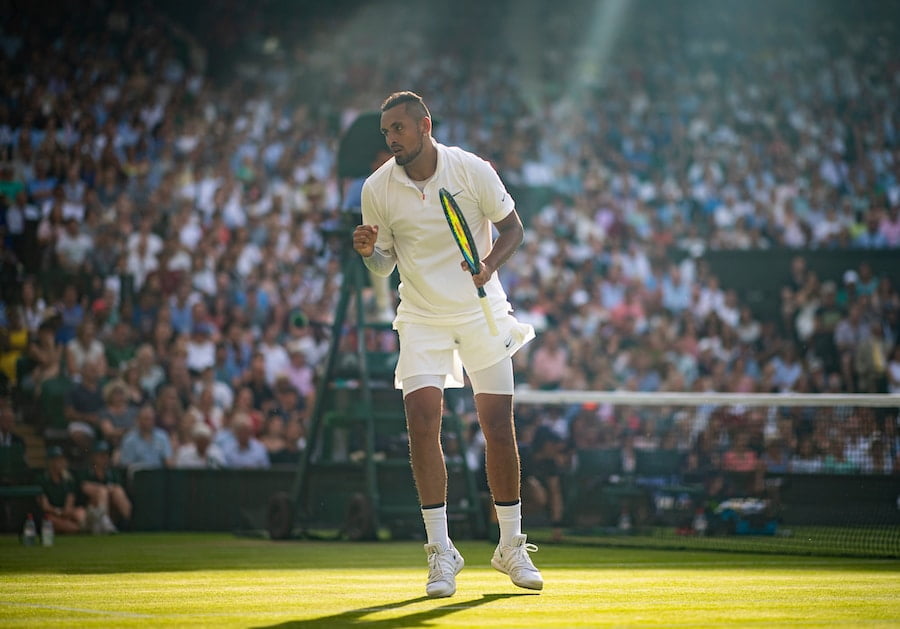 Kyrgios Nadal "the most exciting Wimbledon 2nd round match in history" says Grand Slam winner
Yes it's official, 'Kyrgios Nadal' was the not only the best match from Wimbledon 2019 so far but was also the most exciting of all time, that's if you agree with the opinion of Mats Wilander, himself a 7 time Grand Slam champion
'Kyrgios Nadal' took place on Thursday in front of packed and expectant Centre Court crowd and it lived up to all of the hype with Rafa Nadal coming through in 4 tense, brilliant sets full of incident both during and after play. In fact the two press conferences after the match could probably make a good documentary on their own!
But now Mats Wilander, Eurosport commentator, has gone one step further to say that the match was, for him, the best 2nd round match of all time at Wimbledon.
He said, "Show me that you care about winning and losing and then no one would care about Nick Kyrgios winning or losing. That's perhaps where he differs slightly to McEnroe or Nastase. In my opinion, this game between Kyrgios and Nadal was the most exciting second round match in Wimbledon history."
Nadal won the match 6-3, 3-6, 7-6, 7-6 and had to not only play some of his best tennis but also to deal with some extreme behaviour from Kyrgios as the 'bad boy' of Australian tennis became embroiled in a constant stream of altercations with the umpire. The tennis was breathtaking at times but Kyrgios seemed intent on blaming the umpire for numerous perceived unfair decisions.
On court, Kyrgios seemed to give the match his full commitment unlike his first round tie that saw his concentration waver.
When asked about Nick Kyrgios's tactics Wilander said this, "There is of course a place in the game for the way Nick [Kyrgios] played today. There is no difference between that and Ilie Nastase's behaviour in his day, John McEnroe's behaviour too. You look at the place in the game they have now and they clearly brought something different. John brought a temper and perfection. Nick is bringing artistry, entertainment – so long as he is playing to try to win like he did today. It's not a popularity contest."
Nadal now faces Joao Sousa of Portugal in the last 16 which will be the first match on Centre Court tomorrow.
Enjoy Wimbledon even more with our exclusive, 164 page, 'Guide to Wimbledon 2019'
To find out how to get tickets for Wimbledon this year read our 9 point guide here
For all the latest Wimbledon news before, during and after the tournament make sure you bookmark our 'Wimbledon News' section here
If you can't visit the tournament then do the next best thing and read our guide on how to watch Wimbledon on television
To read more amazing articles like this you can explore Tennishead magazine here or you can subscribe for free to our email newsletter