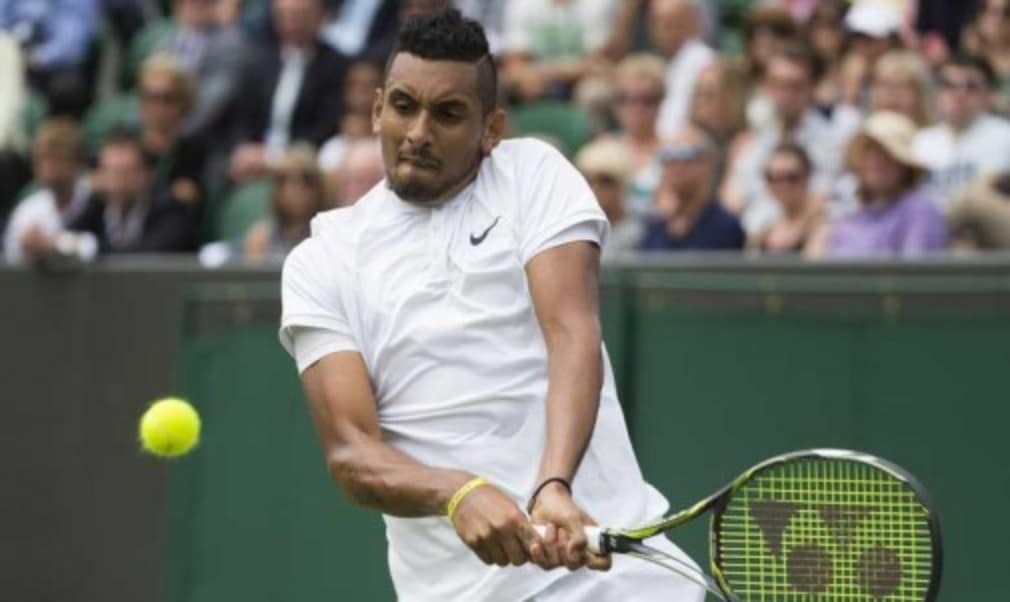 Kyrgios: Murray is beatable
Originally published on 04/07/16 00:00
The Australian defeated Feliciano Lopez in four sets on Sunday to reach the fourth round for a third straight year. He will meet 2013 champion Murray on Centre Court on Monday with a place in the quarter-finals up for grabs.
The last time Kyrgios played on Centre Court he pulled off the biggest win of his career, upsetting two-time champion Rafael Nadal at the same stage in 2014.
Now, he will be hoping to pull off another Wimbledon scalp and beat Murray for the first time. The pair met at the Australian Open, Roland Garros and the US Open last year, with Murray winning all three, although Kyrgios did take a set off the Scot in New York and beat him at the Hopman Cup in January, although it is not recognized as an official ATP event. However, Kyrgios is taking confidence from his win in Perth and believes the grass offers him his best opportunity to beat Murray.
"I think last time I played him was at the US Open in a major. I thought I made some inroads there. Finally won a set against him in a Grand Slam," said Kyrgios. "I played him in Hopman Cup, beat him there. I definitely feel like he's beatable. He's only human.
"This is probably my best surface, my best chance to beat him. At the same time I think he's pretty comfortable on the grass and he's won here before."
As Kyrgios prepares to return to Centre Court, he reflected on how his life has changed since that famous upset in 2014. Two years ago he was ranked No.144 in the world, now he is seeded No.15 and sits at a career-high ranking of No.18.
"Looking back at it now, it was just a tennis match," he said. "Then, it was obviously the biggest match of my life, the biggest moment of my life. That's when everything sort of changed. Obviously the hype came with that. It's been a long ride since as well."
Murray is now the highest-ranked player left in the draw following Novak Djokovic's shock third-round defeat to Sam Querrey. While Kyrgios believes Murray's chances of winning a second Wimbledon title "doubled" following Djokovic's defeat, Murray insists it has no relevance unless he reaches the final.
"If I was to reach the final, then it may have some bearing really, but it doesn't right now," said Murray, who is 18-0 against Australian opponents in his career. "My draw's still exactly the same. The matches, in the next round especially, are tough.
"Nick is an extremely good server. He doesn't play with much slice, and doesn't come forward much but is dangerous from the back of the court. He is improving all of the time. He likes the big courts, the big matches. Has performed well in those situations before."