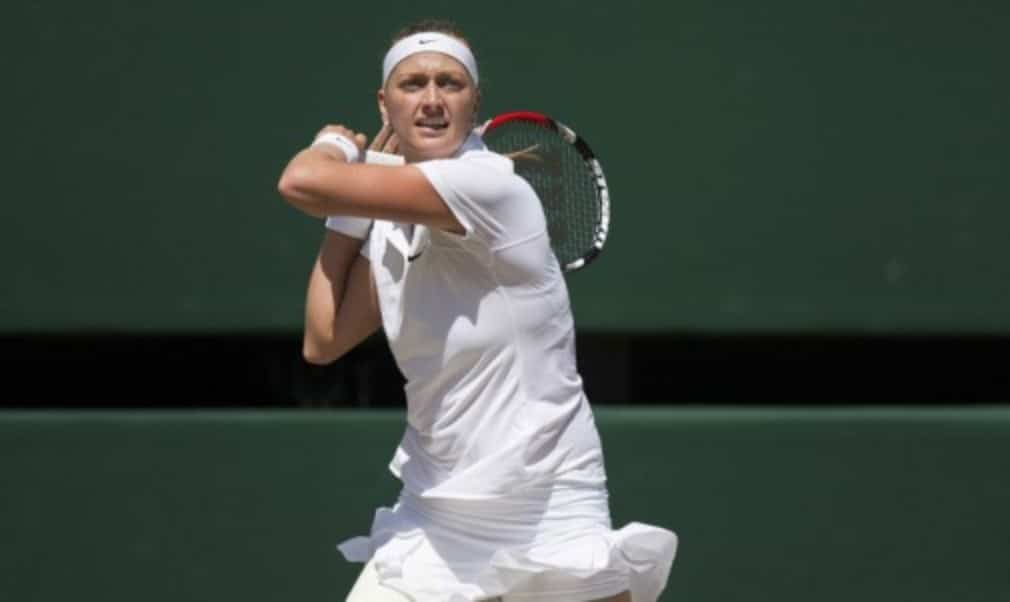 Kvitova ready to seize her opportunity in final
Originally published on 04/07/14
The Czech, who faces Eugenie Bouchard in Saturday's final, had her big breakthrough at SW19 in 2011 when, as a 21-year-old, she beat Maria Sharapova in straight sets to claim her first Grand Slam title. Few would have predicted at the time that she would not reach another major final for three years, especially at Wimbledon, where the surface best suits her game. But she admits that victory in 2011 sparked changes both on and off the court and that it has taken her a while to adapt to life as a Grand Slam champion.
"The last three years have been really up and down," she said. "I knew that a lot of people were expecting more from me than I probably did. There were a lot of positive things, but definitely when I won here in 2011 I needed to change myself a little bit on and off the court, get used to the pressure, media, and everything like that.
"I played really well that year. I won it quite young, on the other side, it was difficult for me to handle it definitely. I need really some time to used to everything. It took a lot of energy from me. But I'm happy that happened. I would never change it for something else, so I'm just glad for that. If you're young it can take time to win another. I hope that my time is here. I will do everything what I can."
Kvitova is certainly not the only player who has had a dip in form after winning their first Slam. Andy Murray took a few months to adjust to his US Open victory while Australian Open champion Stan Wawrinka recently admitted after losing in the first round of the French Open "it's a different story now and a different picture for my career." Even now, three years on from her victory, Kvitova says she still feels pressure, but now she understands how to handle it.
"You are favourite most of the time and it's really not easy. It takes some time getting used to it definitely," she said. "That's something that I am living with right now, I don't think it can change. It's part of my life right now, and that's it.
"I learned a lot, definitely. I mean, it was everywhere. It was a big surprise for me that I was in the newspapers and everything. I didn't know before how that felt. I thought that I probably needed to win any match after that because I'm Grand Slam champion and everybody expected the best from me. It's not like that. I'm used to it now and I know probably how to handle it. I hope this experience can help me.
The Czech will start as favourite on Saturday against Bouchard, who will be appearing in a Grand Slam final for the first time, just as Kvitova was in 2011.
"She is a very solid and talented player," she said. "She really seems that she is confident in her game right now. She's moving very well and she's playing aggressively from near the baseline. I think it's going to be the same way how I'm playing: aggressively, going for the winners and just keeping my serve and waiting for some chances."