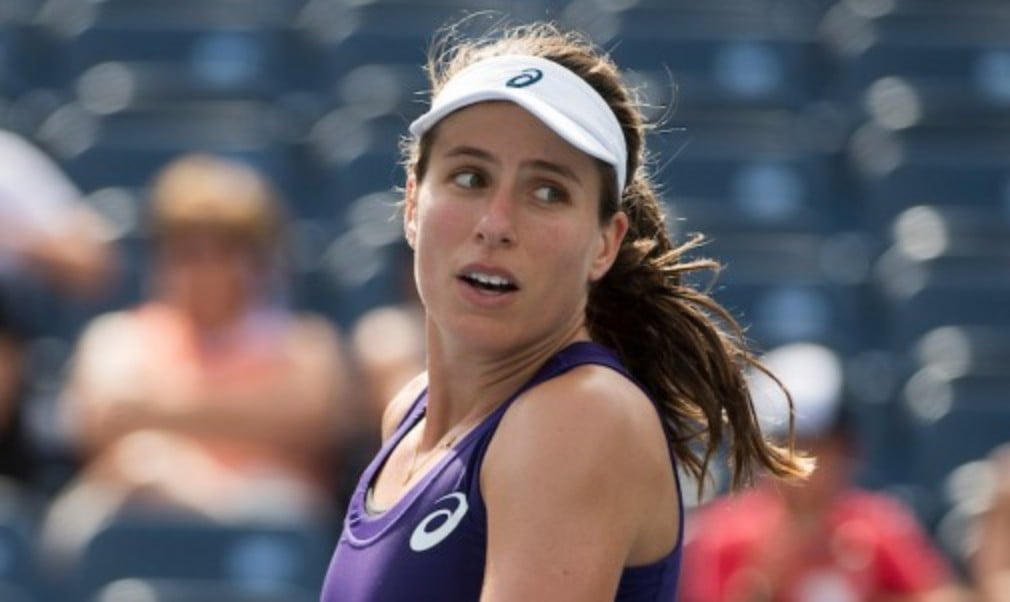 Konta misses out on Singapore
Originally published on 22/10/16 00:00
The British No.1 was in Singapore for the season finale, but was pipped to the eighth and final place after Svetlana Kuznetsova beat Daria Gavrilova 6-2 6-1 to win the Kremlin Cup in Moscow.
Konta will remain in Singapore as first alternate, meaning she will play if any of the eight players withdraw.
"I'm really happy to be here, even if it's now as an alternate, I'm still going to absorb as much as I can from this event and try to reuse it, and motivate me to try to make it here as the Top 8 next year," she said
Kuznetsova is the eighth seed in Singapore, in the White Group with defending champion Agnieszka Radwanska, Karolina Pliskova and Garbine Muguruza.
Konta, meanwhile, who became the first British woman to break into the top 10 since Jo Durie in 1984, will head to Zhuhai next week for the WTA Elite Trophy.
RED GROUP
1. Angelique Kerber
2016 titles: 3
2016 record 59-17
Best Grand Slam result: Won Australian Open, US Open
WTA Finals record: 2-7
3. Simona Halep
2016 titles: 3

2016 record 44-16

Best Grand Slam result: QFs Wimbledon, US Open

WTA Finals record: 4-4
6. Madison Keys
2016 titles: 1

2016 record 46-15

Best Grand Slam result: 4R Australian Open, Roland Garros, Wimbledon US Open

WTA Finals record: 0-0
7. Dominika Cibulkova
2016 titles: 3

2016 record 50-19

Best Grand Slam result: QF Wimbledon

WTA Finals record: 0-0
WHITE GROUP
2. Agnieszka Radwanska
2016 titles: 3

2016 record 51-16

Best Grand Slam result: SF Australian Open

WTA Finals record: 9-12
4. Karolina Pliskova
2016 titles: 2

2016 record 42-20

Best Grand Slam result: F US Open

WTA Finals record: 0-0
5. Garbine Muguruza
2016 titles: 1

2016 record 34-18

Best Grand Slam result: W Roland Garros

WTA Finals record: 3-1
8. Svetlana Kuznetsova
2016 titles: 2

2016 record 43-21

Best Grand Slam result: 4R Roland Garros, Wimbledon

WTA Finals record: 3-12