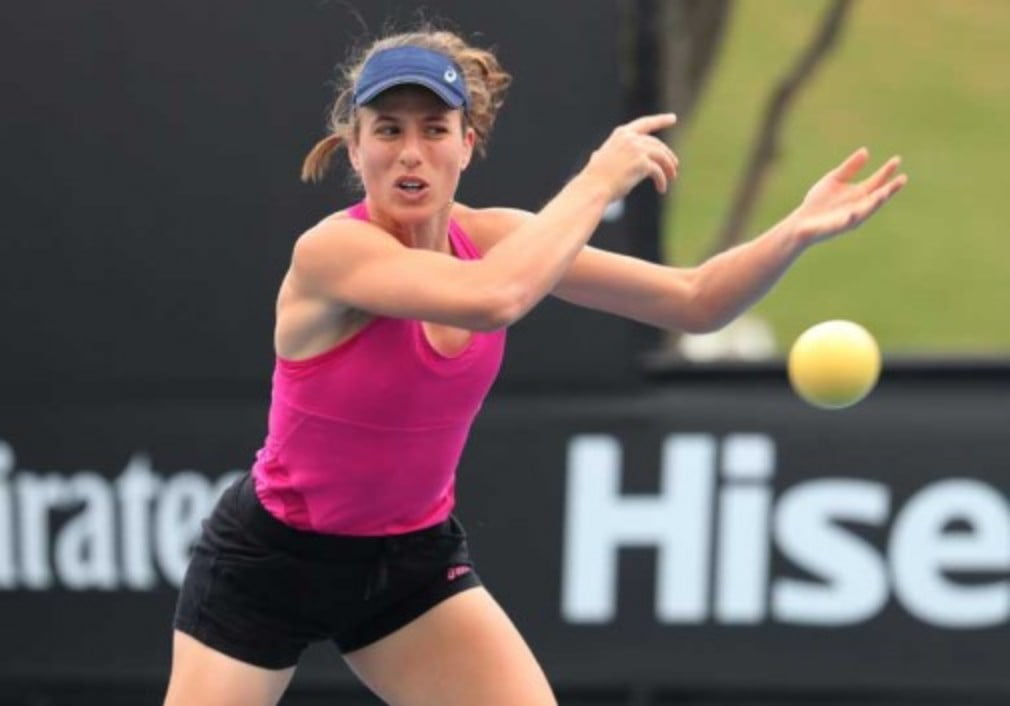 Konta learning from Fissette wisdom
Originally published on 16/01/17 00:00
Twelve months ago Konta enjoyed a giantkilling run to the semi-finals in Melbourne, where she became the first British woman to reach the last four at a Grand Slam since 1983. That run included a major upset in the first round, upsetting seven-time Grand Slam champion and No.8 seed Venus Williams.
A year on, it will be Konta hoping to avoid the upset as returns to Melbourne in red-hot form after winning the second WTA title of her career in Sydney, and a Top 10 player herself after a sensational 2016.
The world No.9 meets Kirsten Flipkens in the first round – the Belgian is ranked No.70 in the world but is a former Wimbledon semi-finalist and Top 15 player. Konta has beaten Flipkens twice but the 31-year-old won their most recent encounter in Monterrey last year.
"I'm looking forward to the challenge, the opportunity to play her again," Konta said. "She's a great player. She's a Wimbledon semi-finalist, I believe. She's been around the tour for a long time. That's by no accident. So I really am looking forward to the challenge."
Konta will hope to gain some insight into her opponent from new coach Wim Fissette. A former coach of Kim Clijsters, Simona Halep and Victoria Azarenka, Fissette has also worked with fellow Belgian Flipkens in the past.
"I guess we're doing well together," Konta joked following their successful week in Sydney. "More than that, I'm enjoying learning from him. He comes with just an incredible amount of experience on the tour with some of the best players in the game. I think I'm really keeping my ears open and trying to be a sponge, really just trying to absorb as much as I can from him."
She added: "We've only recently just started, so we're also learning more and more about each other. I think he's a very calm individual, but he's also quite funny. So far we're having a good time."
While Konta is enjoying being back in the country of her birth and spent time with her sister in Sydney last week, and returning to her favourite Melbourne restaurants, Konta is refusing to rest on her laurels.
"My desire is to get better," she said. "My desire is to keep improving. Whether that will result in many more titles or great performances, I don't know. We'll see. But as long as I feel that I'm doing everything that I can to move forward, then I know I'm giving my best shot at having results."
"It's always been my dream to be at the top of the game," she added. "As a possibility, of course. But I think there's a lot of work to be done between reality and dreams."