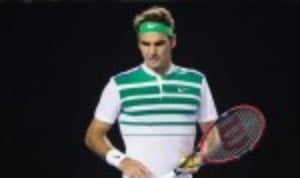 Konta breaks into top 30
Originally published on 02/02/16 00:00
The British No.1 could be seeded at the French Open and Wimbledon after climbing to No.28 in the WTA rankings to become the highest-ranked Brit since Laura Robson reached No.27 in 2013.
Konta has pulled out of Great Britain's Fed Cup Group I tie in Israel this weekend, but is scheduled to return in Acapulco before playing Monterrey ahead of the WTA Premier events in Indian Wells and Miami.
"I am really, really happy with how I felt on court in terms of nerves or anything," said Konta following her semi-final defeat to eventual champion Angelique Kerber. "I felt very comfortable.
"At this level you're constantly being tested. Whoever you're playing, your limits are constantly being pushed. I'm really happy how I was able to keep pushing my threshold, keep gaining lots of new experiences, and just keep improving."
Twelve months ago Konta was ranked No.144 in the world and lost in the first round of qualifying in Melbourne. But despite a remarkable rise in the past 12 months, Konta has retained a remarkable sense of perspective.
"I don't live my life and feel my happiness or joy on my wins and losses," she said. "If I'm accomplishing what I feel I'm working on and what I would like to accomplish, then I go home happy.
"Both times I was looking forward to going home to see my family. That remains the same. I go home to see my parents, spend some time in my own bed. That stays the same."
Meanwhile Zhang Shuai, who Konta beat in the quarter-finals, made the biggest rankings leap, climbing 68 places to No.65 following her run to the last eight. Zhang had never won a main draw match before, but the Chinese qualifier won four in Melbourne, including a major upset against No.2 seed Simona Halep in the first round.