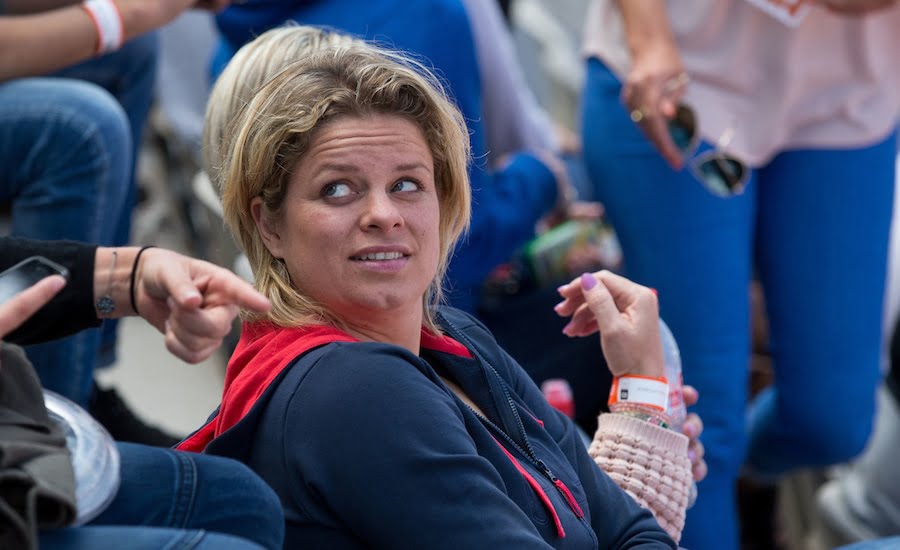 Kim Clijsters receives confirmation that she can play tournaments from December 30th
Kim Clijsters recently announced her comeback to tennis but now she's received the official approval she needed to enter professional tournaments again as of December 30th 2019
Kim Clijsters had broadcast an emotional video on 12th September announcing her intention to start playing on the WTA Tour again after a break of 7 years from the game in which she's focussed on family.
Now an eagle eyed tennis fan has noticed that on the International Tennis Federation (ITF) website they have approved her return because she's made herself available for the necessary doping tests.
ITF website update shows Kim Clijsters can officially return to competition starting December 30th having declared her intent to play and making herself available for out-of-competition doping tests. pic.twitter.com/1bUFtE5PVE

— Graham (@juki_tennis) October 3, 2019
The ITF administer tennis across the world and are responsible for many key functions of professional tennis such as running the drug testing programme. All players that want to play on the professional tours have to make themselves available for 'out of competition' testing so that the testers can arrive unannounced wherever they are in the world to test the players. Players will also have to take tests at tournaments. By declaring herself available for these tests it means that Clijsters has passed one of the rules in place to allow her to return.
To read every issue ever published of the world's best tennis magazine, tennishead, visit our 'Magazine Archive' and you can buy a copy of the latest issue here.To win incredible tennis prizes for free, enter our latest 'Competitions'. For all the breaking tennis news and exclusive player interviews, visit our 'News' section. For the latest racket, ball, shoe and clothing buyers guides plus video play tests, visit our 'Gear' section