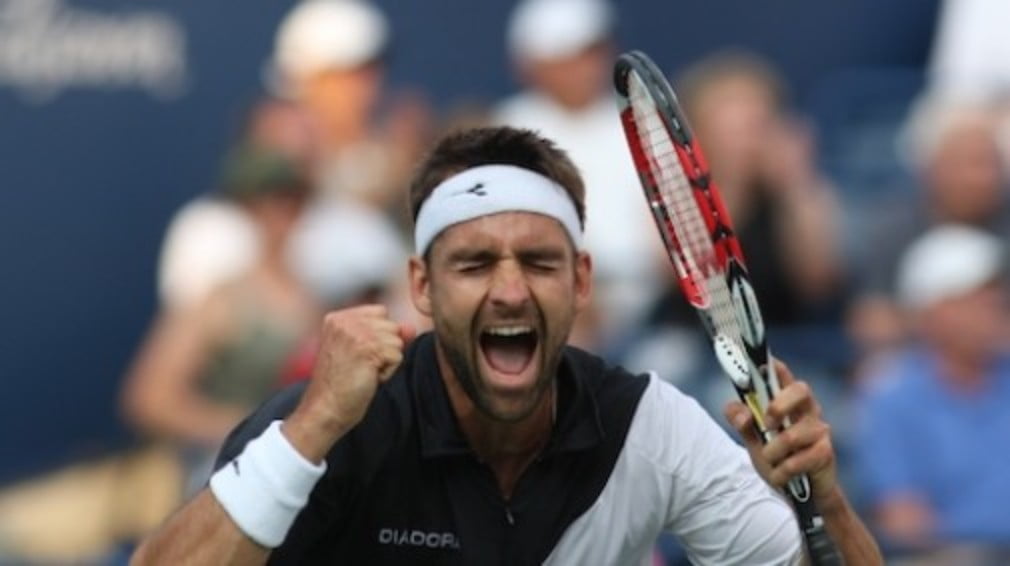 Kiefer pips Simon to reach Rogers Cup final
Originally published on 26/02/10 11:07
Nicolas Kiefer is through to his first ATP Masters Series final after holding off a late charge from Gilles Simon to win 6-7(4) 6-3 7-6(5) at the Rogers Cup in Toronto.
Kiefer looked to be cruising in the final set with a chance to break Simon to go up 5-2. But the German failed to convert, and Simon instead broke in the next game to level the match at 4-4.
Both players held serve the rest of the way to settle the match on a tie-break. Kiefer took the final two points to secure the win in just under three hours.
"I'm very happy with the way I was winning today," said Kiefer. "I didn't play my best tennis, but in the important moments I could pick up my game and I was playing pretty good."
The last unseeded player to reach the Rogers Cup final was Richard Gasquet, who lost to Federer in 2006. Argentine Guillermo Canas was the last unseeded player to take the title, beating Andy Roddick in the 2002 final.
For Simon, a fine tournament is at an end. The 23-year-old world No. 22 was on a nine-match winning streak before the match, including his fourth ATP title last week at Indianapolis. In Toronto, he posted the biggest win of his career when he upset top seed Roger Federer in the second round on Wednesday.
"I didn't know I was about to do something like this," said a reflective Simon afterwards. "That's a good point, even today. I was really tired before the match, and finally I could play more than three hours.
"I'm surprising myself every day. I try to keep all the good things I've done during the last few weeks to improve my game a little bit."