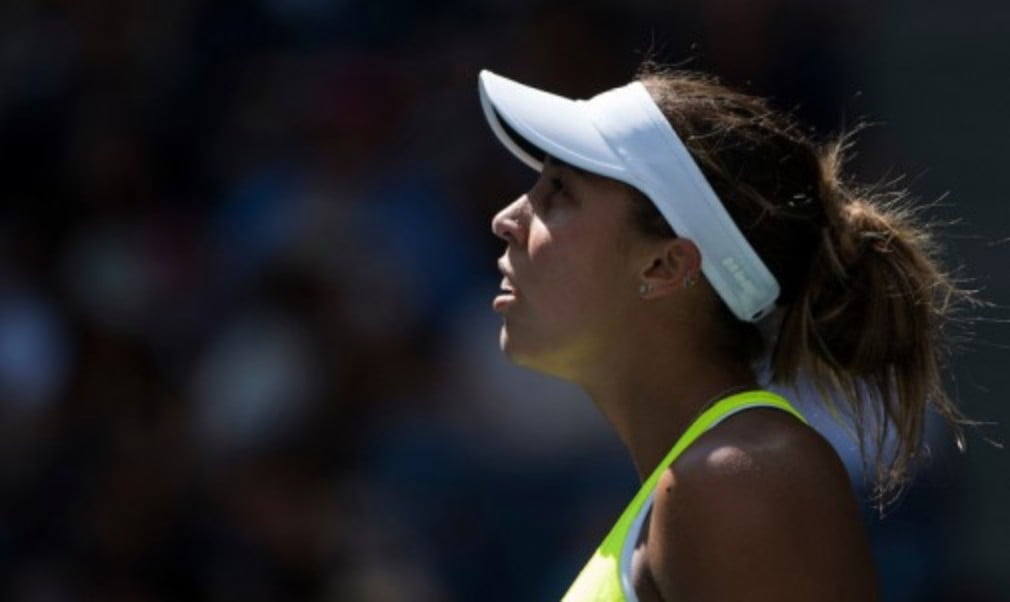 Keys won't quit social media
Originally published on 11/10/16 00:00
With so many online platforms now allowing fans a chance to connect with their favourite stars, players on Tour have found it is not always their true supporters who are looking to get in touch, something the 21-year-old is becoming all too familiar with.
"I think you would be surprised that it usually happens every day," she said. "There have been matches I have won and I have come off the court and had hate pages made and so you win people hate you, you lose people hate you, they write terrible things about your family and it's not okay," she continued.
The world No.7 highlighted the main offenders as gamblers, unaware of the fine margins required to win matches out on Tour.
"It's a tennis match, I don't think people understand there is going to be bad days and maybe as you are the favourite to win they put all their money on you," she explained. "But just because you have an off day that does not give them the right to wish death on you and I think it's gone really far.
"It's that fine line, people say they are winning if you respond but I think at the same time you're not making them accountable for what they are saying."
Keys spoke out on Instagram following her semi-final defeat to Britain's Johanna Konta in Beijing last week.
"I came off court and had like 45 messages combined Twitter and Instagram," said Keys, who is playing at the Generali Ladies Linz in Austria this week. "Everyone always says ignore it, and you do 99% of the time, but that was just one of those days when I thought, you know what I'm not going to ignore it today.
"It wasn't even so much that it got to me more that I wanted to call these people out. It was more the awareness, so that maybe there will be some change. If we never talk about it and just leave it then the issue is going to stay there."
Despite the abuse Keys has no plans to remove her social media profiles, believing the few sour negative are vastly outweighed by the encouraging positives.
"I think there is the nature of social media, you are going to get that because there are people who now have a platform to reach out to you, but you have to appreciate the positives to that as well," she said. "In Beijing I had the 40 bad messages but at the same time I had like 500 positive messages and I have an amazing support group on social media.
"I can't imagine if a person bet and they saw you face to face they would ever say anything to you. I would never want to leave just because of the few bad comments and not be able to connect with the few true fans who are so supportive. In my mind that would be letting them win."