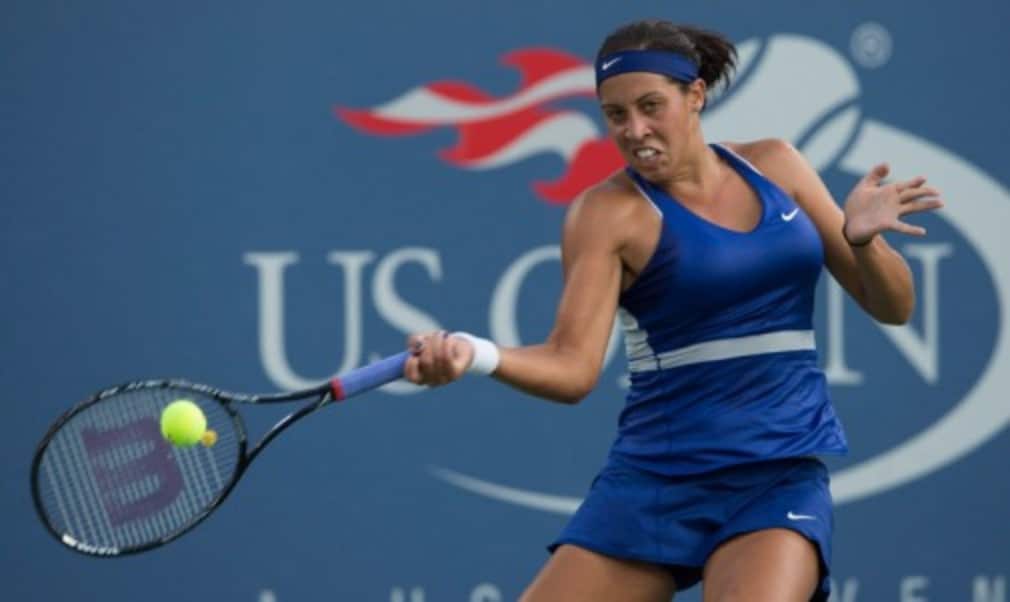 Keys races into second round
Originally published on 27/08/14
None of the next generation of American players has shown as much promise as Madison Keys, who gave a vivid demonstration of her talent with a stunning victory in the first round of the US Open. Keys, who will not be 20 until next February, crushed Australia's Jarmila Gajdosova 6-0 6-3 in just 45 minutes.
Keys has a big game which most opponents find hard to handle and Gajdosova was swept aside in a flurry of booming serves and crunching ground strokes. If she was not hitting winners Keys was forcing Gajdosova into a series of mistakes. Having lost the first set in just 18 minutes, Gajdosova at last offered some resistance in the second, but there was never any doubt about the outcome.
Keys, who was cracking serves at speeds of up to 120mph, dropped only six points on her serve in the whole match and did not have to defend a single break point.
The American next plays Serbia's Aleksandra Krunic. She could then face Petra Kvitova, the Wimbledon champion, in the third round, but on this evidence she should fear nobody.
Nevertheless, it has taken time for Keys to rediscover her best form after her disappointment at Wimbledon, where she had to retire hurt when a set up against Yaroslava Shvedova in the third round. Keys, who had prepared for Wimbledon by winning the title at Eastbourne, won only two matches in her next three tournaments, though her first-round display here suggests she is back on track.
"I'm definitely happy with how I played," Keys said afterwards. "You couldn't really ask for a better way to start a Grand Slam. I was definitely nervous going out there, but was able to work through some of the nerves at the beginning. She started playing better in the second set. But I was just really happy to be able to hold her off and keep playing so well."
Keys made her Grand Slam debut at Flushing Meadows in 2011, but it has been in the last two years that her potential has become clear. She is one of a number of young Americans, particularly in the women's game, who are reviving the fortunes of a country once regarded as the sport's powerhouse.
"I definitely think there's a big group of women and men right now that are slowly doing better and better, making a name for US tennis more and more," she said. "I'm really happy and honoured to be one of the people that's part of the big group."
This story is bought to you by Wilson, Official Ball of the US Open since 1979