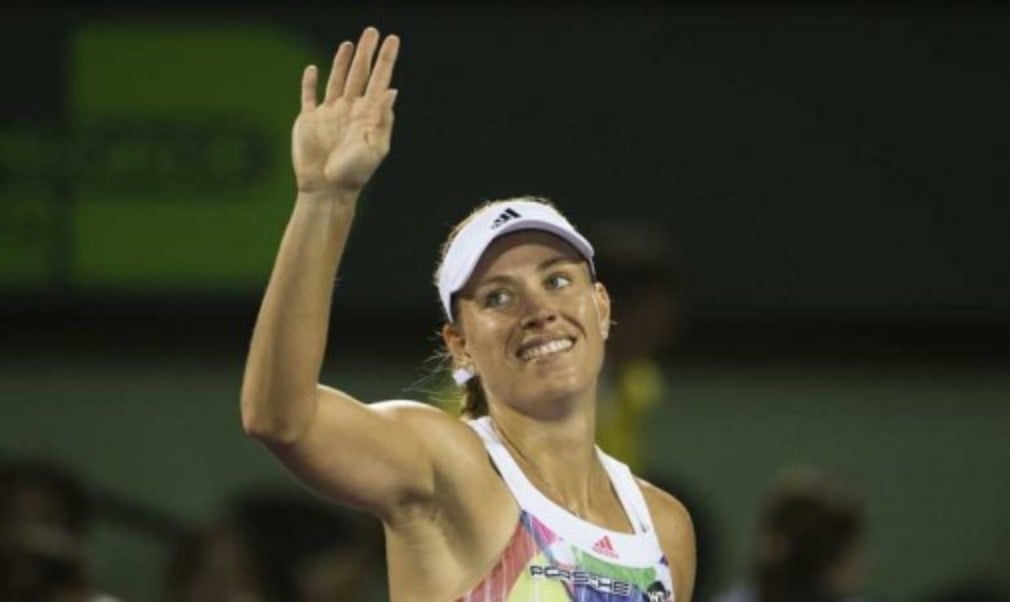 Kerber still on a learning curve
Originally published on 21/06/16 00:00
Since winning her first major at the Australian Open Kerber has struggled for consistency; opening round defeats in Doha and Indian Wells were followed by a run to the semi-finals in Miami and Charleston. She successfully defended her title on the clay in Stuttgart before a run of three successive defeats in Madrid, Rome and Roland Garros.
Defeat to Kiki Bertens in the first round in Paris was a particular blow, but Kerber believes she is still learning to deal with the added expectations and commitments that come with being a Grand Slam champion.
"In the first few weeks I was trying to do everything but I need to learn to say no," Kerber said. "I am still a tennis player and this is why I am going to the tournaments, to win matches.
"Of course everything outside is also part of the job and I enjoy it all because you meet a lot of nice people and you get to do a lot of stuff with kids which I really enjoy and it's nice not sitting in the hotel room all day watching TV. I was trying to be fair to everybody but it was really tiring but now I know how to handle it and when to say no. It was not so easy in the first few weeks but now I have found the balance."
After an indifferent clay season – losing to Barbora Strycova, Eugenie Bouchard and Bertens in Madrid, Rome and Paris respectively, Kerber admits she is glad to be back on the grass, having fully recovered from a shoulder injury that required treatment after Roland Garros.
"I like to play on grass, so I am happy the clay season is over," said Kerber, who reached the quarter-finals at last week's Aegon Classic in Birmingham. "For me, I don't need so much time to get used to a new surface, I just need one or two days but the important things are the first matches on a grass court because it is always a little bit tricky because it is different from practice."
Kerber admits she was not in the right head space at Roland Garros, but believes it is part of the learning curve and hopes she can learn from her mistakes at Wimbledon, where she reached the semi-finals in 2012.
"When I got to Paris I think I had too many things in my mind and I think this was not good for my game and my personality," she admitted. "I need to be really clear and not make things too complicated.
"I just need to go out there and have fun. I felt there was too much around me and things [going on] in my mind. I will try to change things and make it easy [for Wimbledon]."