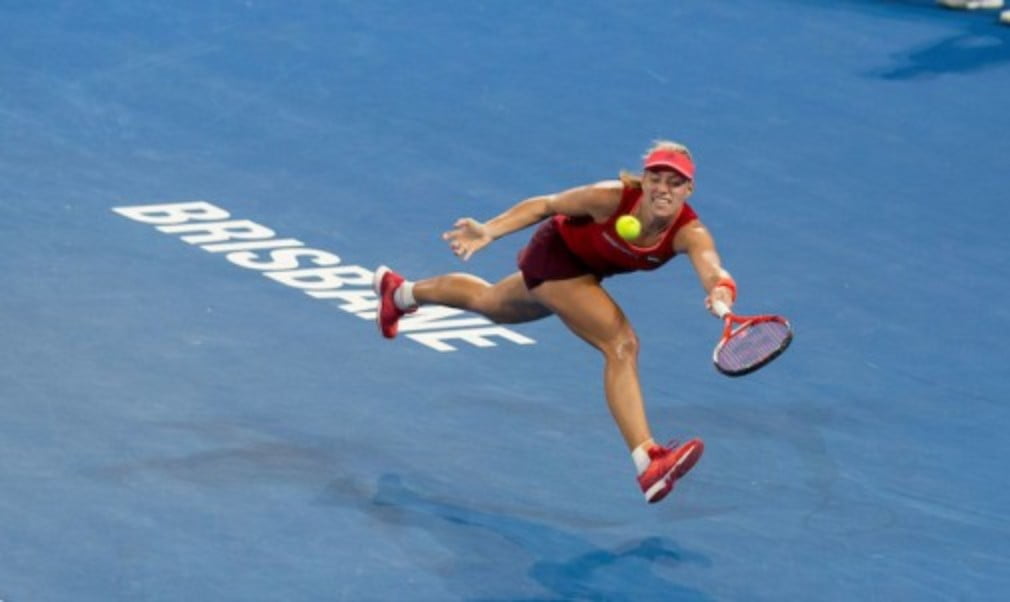 Kerber set for Brisbane return
Originally published on 30/09/16 00:00
The world No.1 has confirmed she will play the 2017 Brisbane International. Kerber started the 2016 season in Queensland, where she enjoyed a near-perfect start to the year, losing to Victoria Azarenka in the final before winning her maiden Grand Slam of the year at the Australian Open.
It has, without doubt, been the best season of the German's career; reaching three Grand Slam finals, and after winning her second major title at the US Open, she became the oldest player to reach world No.1 for the first time when she ended Serena Williams' three-year reign at the top.
Kerber, who is the first German to top the rankings since her idol Steffi Graf in 1997, will return to Brisbane a two-time Grand Slam champion.
"I am extremely excited to be heading back to Brisbane in 2017. It is such a great tournament and the best way to start the summer of tennis in Australia," Kerber said.
"For me, Brisbane kickstarted the best season of my career this year. You have to play tournaments that will prepare you for the big moments, which for me, was winning the Australian Open and going on to be the No.1 player in the world."
Joining Kerber in the women's draw will be world No.3 Garbine Muguruza, who also won her first major title in 2016, at the French Open.