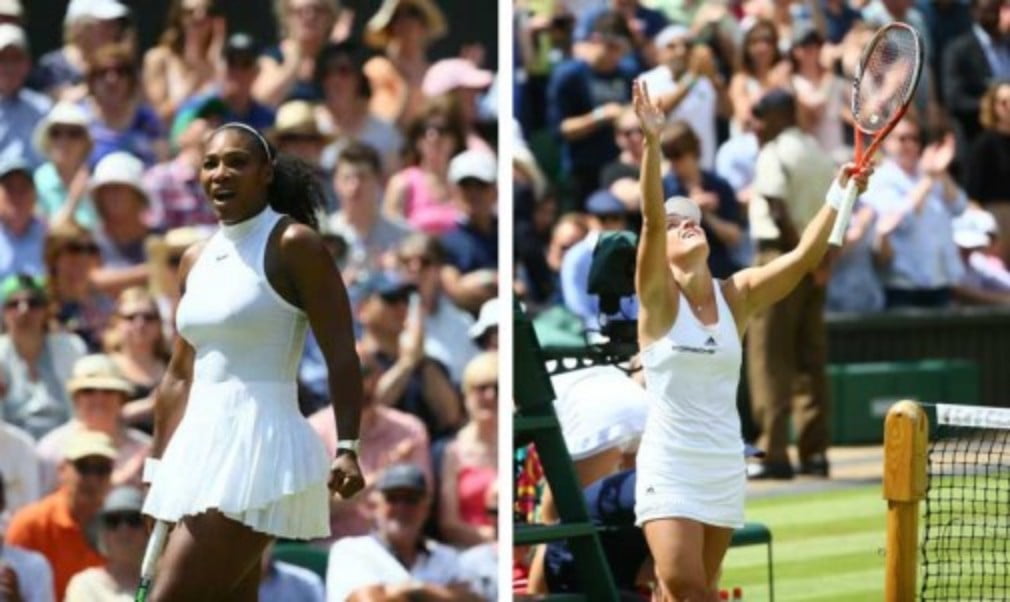 Kerber following in Graf's footsteps
Originally published on 09/07/16 00:00
Not only is it a significant anniversary of her seventh and final title at the All England Club, both players are attempting to emulate the former world No.1.
Defending champion Serena Williams is bidding to equal Graf's Open era record of 22 Grand Slam titles, while Angelique Kerber is hoping to become the first German Wimbledon champion since her childhood idol in 1996.
"She was always an idol for me. I don't know if I watched this match, but I watched a lot of Wimbledon finals from her," said Kerber, who was eight when Graf last lifted the Venus Rosewater Dish. "I know it's 20 years ago, it's a long time. I will try to be the next German one to win Wimbledon.
"But it's a long, long way still. It's another tough match before me. I'm trying not to think about this pressure because I know that when I put too much pressure on myself, I will not play my best tennis. That's why I will go out there, try to enjoy the final and try not to think about the pressure."
Read: Stepping Out of Steffi's Shadow by Doris Henkel
Saturday's final will be a rematch of the 2016 Australian Open final in Melbourne, where Kerber stunned the world No.1 in three sets to win her maiden Grand Slam title, and keep her idol's record in tact as Williams' wait for a 22nd major continued.
Williams has taken home the runner-up trophy from the first two Grand Slams in 2016 following defeat to Garbine Muguruza in the French Open final, and she is determined to reverse the result in Melbourne.
"I made a lot of errors," Williams observed of her defeat to Kerber – she made 46 unforced errors to Kerber's 13. "She made little to no unforced errors. It was still a threeŠ—•set match. I felt like I could have played better.
"I felt like she played great. She came out swinging, ready to win. She was fearless. That's something I learned. When I go into a final, I, too, need to be fearless like she was."
While Kerber admitted she put too much pressure on herself in the aftermath of her victory Down Under, particularly at Roland Garros where she lost in the first round to Kiki Bertens, she believes if anything she is more relaxed than she was going into the Australian Open final.
"It's a little bit different than in Australia because that was my first Grand Slam final there," said Kerber, who is yet to drop a set at this year's Championships. "Here I know what happens after. I know the experience what's came directly after Australia. I think right now I'm a little bit more relaxed than there."