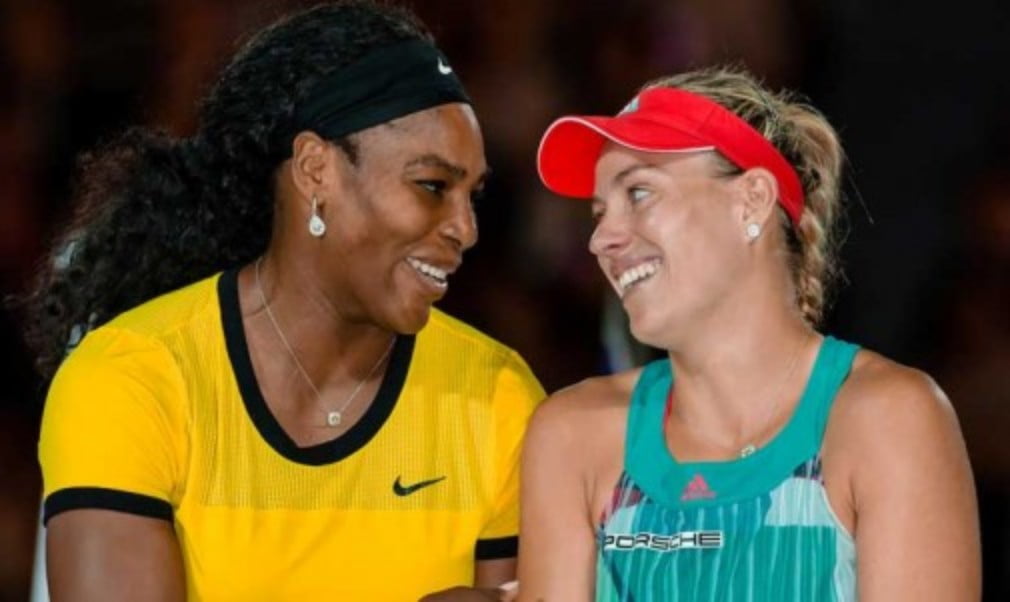 Kerber closing in on world No.1
Originally published on 23/08/16 00:00
Victory in Cincinnati last week would have seen Kerber end Williams' 307-week reign as world No.1, but defeat to Karolina Pliskova in the Western & Southern Open final saw the Wimbledon champion extend her stay at the top of the world rankings.
Since returning to world No.1 in February 2013, Williams has spent 183 consecutive weeks as world No.1, just two weeks shy of Steffi Graf's record of 186 consecutive weeks at the top (August 1986-March 1991). The 22-time Grand Slam champion will equal Graf's mark during the US Open, but to break the record, the world No.1 will need to stave off Kerber, Garbine Muguruza and Agnieszka Radwanska, who all have a chance of taking the top spot in New York.
It has been a standout season for Kerber, who clinched her maiden Grand Slam title at the Australian Open, winning in Stuttgart before reaching the final at Wimbledon, winning the silver medal at Rio 2016 and runner-up in Cincinnati.
She missed the chance to climb to No.1 last week, but will have another shot at Flushing Meadows. The German, who currently trails Williams by 190 points, only has 130 points to defend after her third round defeat to Victoria Azarenka in New York last year, a 460-point advantage over Williams, who will be defending 780 points from her semi-final appearance in 2015.
If Williams wins a seventh US Open crown, she will retain her No.1 ranking. However, if Kerber reaches the quarter-finals in New York, she will become world No.1 if Williams fails to reach the final. Should the two reach the final – in what would be a repeat of the Australian Open and Wimbledon trophy matches – the winner would secure the No.1 ranking.
It comes following the news that both players have qualified for the WTA Finals in Singapore. Williams has won the year-ending trophy on five occasions, while Kerber has never made it out of the round-robin stages in three previous appearances.
"Congratulations to Serena and Angelique on once again qualifying for the BNP Paribas WTA Finals Singapore presented by SC Global," said WTA CEO Steve Simon. "These two athletes are incredible ambassadors for the sport and we look forward to them showcasing their best tennis in Singapore this October. Serena continues to break records and add to her already extraordinary career, while Angie is having the best year of her career so far and has firmly established herself as one of the brightest stars of the tour. They are both fan favourites and their passion and energy on court will be sure to electrify the Sports Hub."