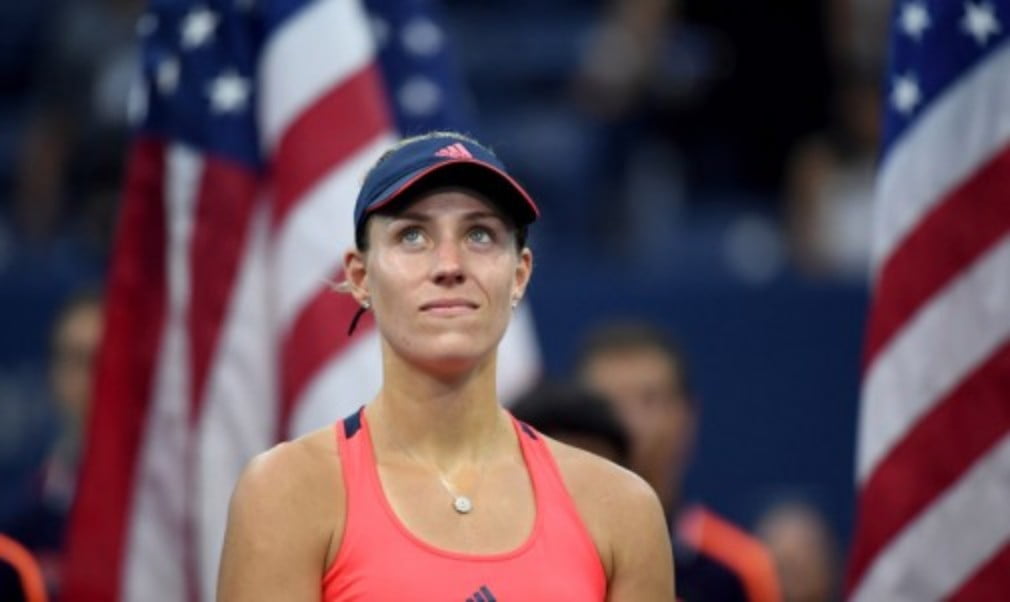 Kerber climbs to world No.1
Originally published on 13/09/16 00:00
"I always dreamt of one day being No.1 and [winning] Grand Slams," Angelique Kerber said after winning her second major at the US Open. "I knew that I have the game to beat the best players and just being patient and working really hard.
"Now to see that the work pays off, this is the best feeling. I spent a lot of hours on the practice courts, sweating and everything, and you are just playing for this moment to be on the centre court in the final. This is what I was always dreaming about."

So what has changed for Kerber?
Kerber arrived in Australia at the start of the season fitter than she had ever been.
"With the fitness I'm really trying to play more intense when I practise," explains Kerber. "I go on court to be intense and spend a lot of hours in the gym, or doing sprints or working on my movement. This is what I changed, especially in the pre-season.
"But also then to be more aggressive and go for it when I have the chance, not just hitting balls over the net. I know that when I practise I can be aggressive so just to make the transfer on the match court, that was a challenge. Also mentally, to be more positive, a little bit stronger and just focus on the moment.
"There were a lot of matches last year where I knew that I have to be aggressive to win it. This change is in my mind. Making the transfer is not so easy, but I think I did it well. I will try to improve this in the next steps.
So what now for the new world No.1?
As world No.1 there is a target on Kerber's back. After winning her first major at the Australian Open, Kerber struggled for consistency; opening round defeats in Doha and Indian Wells were followed by a run to the semi-finals in Miami and Charleston. She successfully defended her title on the clay in Stuttgart before a run of three successive defeats in Madrid, Rome and Roland Garros. But since her run to the final at Wimbledon, Kerber has started to show greater consistency, winning the silver medal at the Rio Olympics, finishing runner-up in Cincinnati and of course lifting her second Grand Slam title in New York.
She coped admirably with the pressure in New York, knowing she was playing for the top ranking, but it remains to be seen whether she can maintain that composure as the best player in the world, and the one everybody wants to beat.
"Being No.1, of course now everybody will try to beat me and have nothing to lose," admits Kerber. "I will try to take this challenge, because it will be a little bit new situation for me. But I was always practising and working hard to be No.1. Now I can also take the step and try to stay there as long as I can."