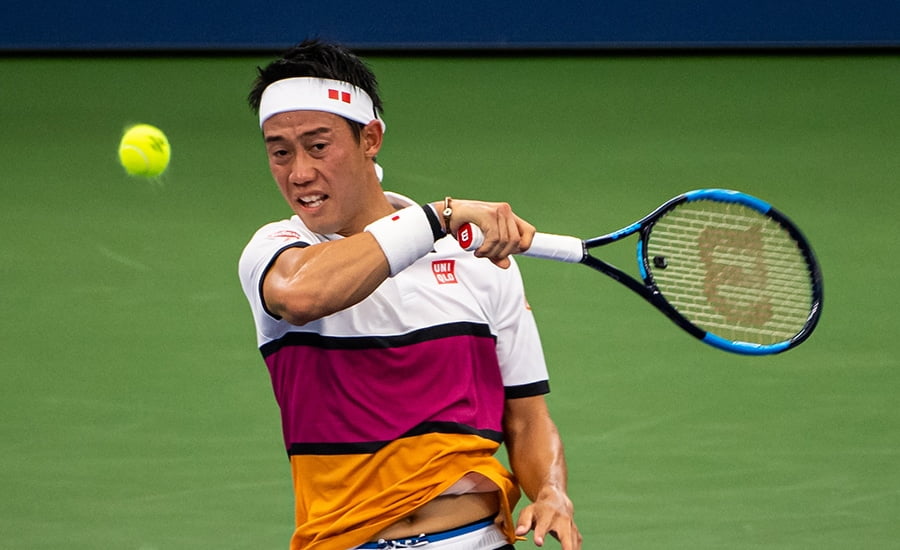 Kei Nishikori makes coaching appointment as he hopes for big 2020 bounce
Kei Nishikori has made a coaching addition by appointing Max Mirnyi to his team ahead of the 2020 season.
Nishikori said last month that he was looking for a 'new voice' for next year, which is clearly a significant one for him with the Olympics being held in Tokyo.
That is an area in which Mirnyi has experience and can help, with the Bulgarian a former Olympic gold-medal winner in the mized doubles.
"Excited to announce that Max Mirnyi will join the coaching team (with Michael Chang) full-time in 2020! Excited what the future holds," Nishikori announced on social media.
Nishikori has had a troubled couple of years as injury has began to blight his consistency.
He held firm in the Grand Slams, reaching the quarter-finals at the Australian Open, French Open, and Wimbledon. He also won a title in Brisbane.
However, he hasn't played since the US Open due to undergoing surgery on an elbow injury.
ALSO READ: "I won't be beating Roger Federer or Novak Djokovic any time soon," says Andy Murray
"I am excited about the opportunity to have a chance and help Kei," Mirnyi said.
"I have known Kei for a long time from the days of my active playing career. Training and spending a lot of time at the IMG Academy in Bradenton.
"So, I hope that this progression will be natural for both of us personally and on a professional level."
Nishikori's ranking has suffered as a result of his injury, with him dropping out of the top ten in the year-end list.
Keep up to date with all the action at our tennis news section. Win amazing tennis prizes by entering our competitions. Learn more about your favourite players including Roger Federer, Rafa Nadal and Novak Djokovic. Check out the latest kit in our tennis gear reviews. Receive regular updates with our legendary newsletter or read in depth features with stunning photography in tennishead magazine. Can't visit the tournaments you love? Check out our guide on how to watch tennis on TV. Don't miss a thing with our Live Scores service. Follow tennishead on social media at Facebook, Twitter, Instagram & YouTube