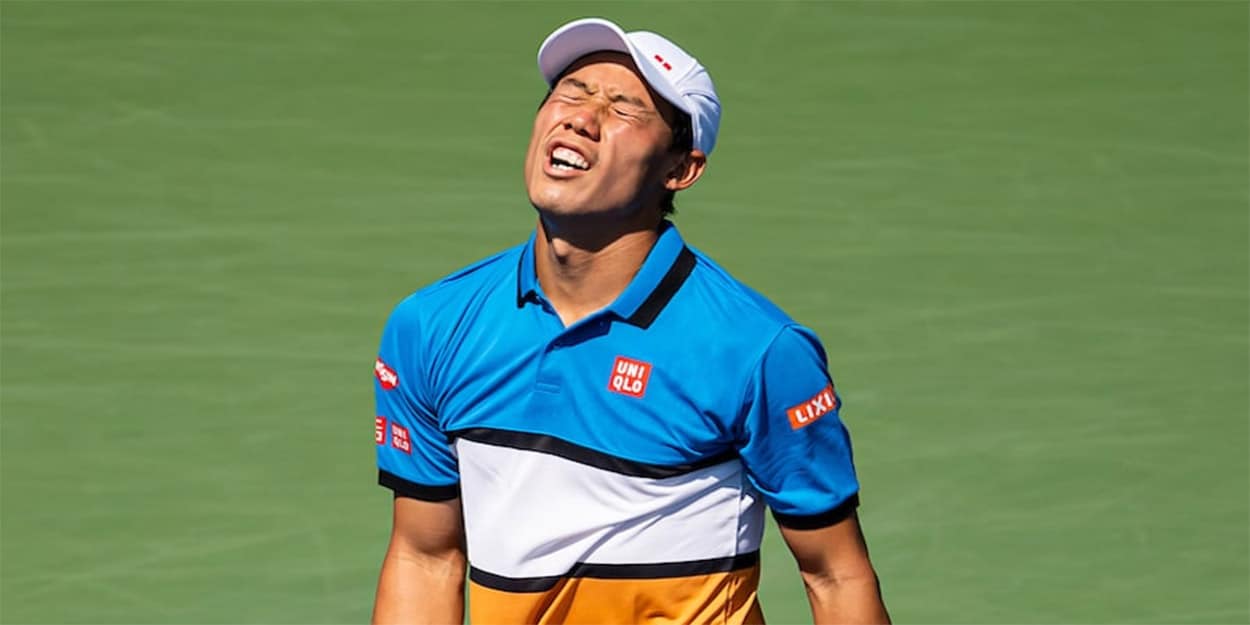 Kei Nishikori lifts lid on his injury nightmare: 'I was scared to pick up a racket, I was in so much pain'
Kei Nishikori has lifted the lid on his injury nightmare, admitting that the elbow injury that has dogged him in recently years has left him 'scared to pick up a racket.'
The Japanese star and former US Open finalist looked like he had overcome the problem when he reached the Wimbledon quarter-final last year, but the injury persisted and he needed season-ending surgery.
He is back and ready to compete again, but he says the experience has certainly left its mark.
"Last year, I put up with pain and kept playing, but the pain was getting worse as I played more matches," Kei Nishikori told TBS.
"I couldn't focus on playing, the pain more occupied my thoughts than what happened on the previous point.
"When I picked up a racquet for the first time after my surgery, I felt really scared. I'm forgetful, so I was like, 'how did I hold a racket?'
"I'm really looking forward to playing matches. I want to enjoy staying there on court rather than expect myself to be perfect, and play with joy."
Key to Nishikori's recovery has been working with new coach Max Mirnyi, who has adapted his technique to relieve the pressure on the injury.
"I've started wanting to get stronger more and more, and I had to change my playing style for that," Nishikori explained.
"I got advice that I should step forward a bit more, and have learned the mindset to step forward to win a point, not to just take a chance."