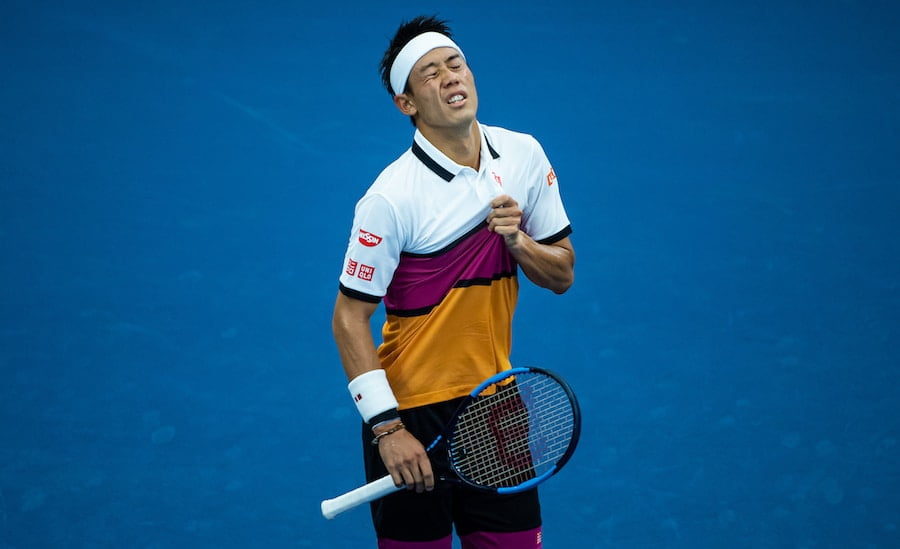 Kei Nishikori ends 9 year relationship with coach
World No.9 Kei Nishikori has announced he is stopping working with his friend and coach Dante Bottini
Kei Nishikori had been coached by the Argentine former player for 9 years which included the Japanese famous run to the final of the US Open in 2014.
Nishikori took to Twitter to announce the split and said that
After 9 years of working together literally day in and day out, I have decided it is time for a new voice. I am forever grateful for Dante's contributions to my career and we will obviously remain very close friends. I appreciate so much the last 9 years and our friendship??? pic.twitter.com/zpC8dj17y9

— Kei Nishikori (@keinishikori) October 15, 2019
Nishikori has not played since the US Open and his past few years have been blighted by injury and mixed form. He had reached as high as No.4 in the world rankings back in 2015 but has slipped down to No.9 currently.
As a player Bottini reached a career high of 827 in the World in 1997
To read every issue ever published of the world's best tennis magazine, tennishead, visit our 'Magazine Archive' and you can buy a copy of the latest issue here.To win incredible tennis prizes for free, enter our latest 'Competitions'. For all the breaking tennis news and exclusive player interviews, visit our 'News' section. For the latest racket, ball, shoe and clothing buyers guides plus video play tests, visit our 'Gear' section