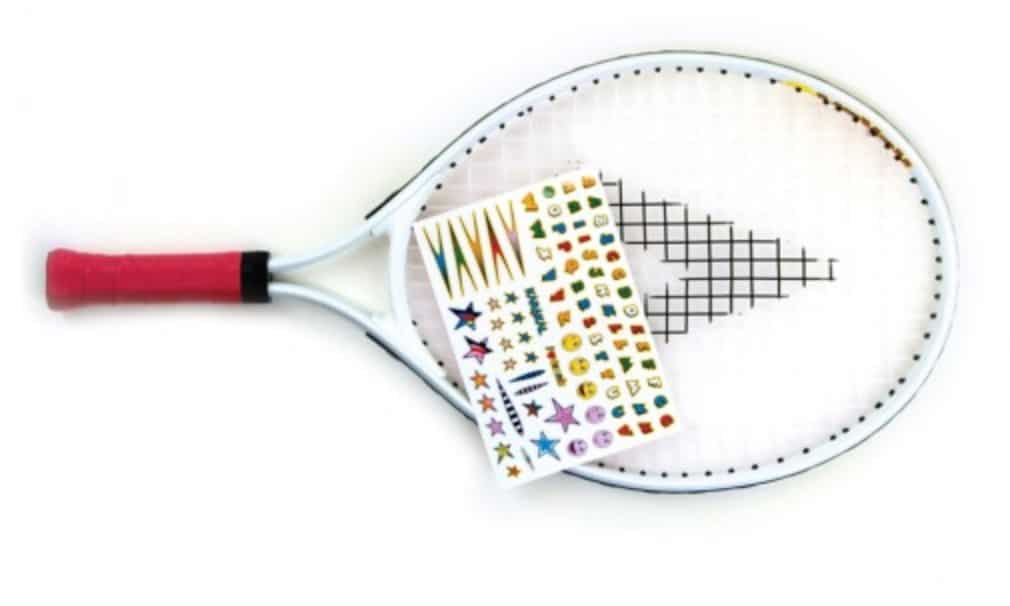 Karakal helping kids stick with it
Originally published on 17/04/15
Anyone who has watched a coaching session with 20 youngsters will know the scene. Shortly after the warm-up they return to pick up their racket… but it has disappeared. Or this one isn't theirs. Or they don't like it any more.
Karakal, one of the largest UK suppliers of Junior Tennis Rackets and Balls for over 30 years, believes its RakArt range will help juniors get more attached to their rackets. The all-white frames feature a small logo but nothing more – the rest of the paintjob is a canvas for the sticker sheets that come with the racket, or even permanent pen and paint – if Mum and Dad approve…
By personalising their rackets, Karakal not only expect kids to feel more involved in the game from an early age, but also hope to save coaches precious minutes on court that will no longer be spent trying to work out whose rackets is whose.
And Karakal want to see what becomes of their naked frames. Send in a picture of your decorated racket and Karakal will feature the best on their website each month – and you could even win a prize!
The RaKart series features five frames ranging from 17 to 25 inches in length, ideal for children from 3 to 12 years old. For more information and competition details, visit www.Karakal.com