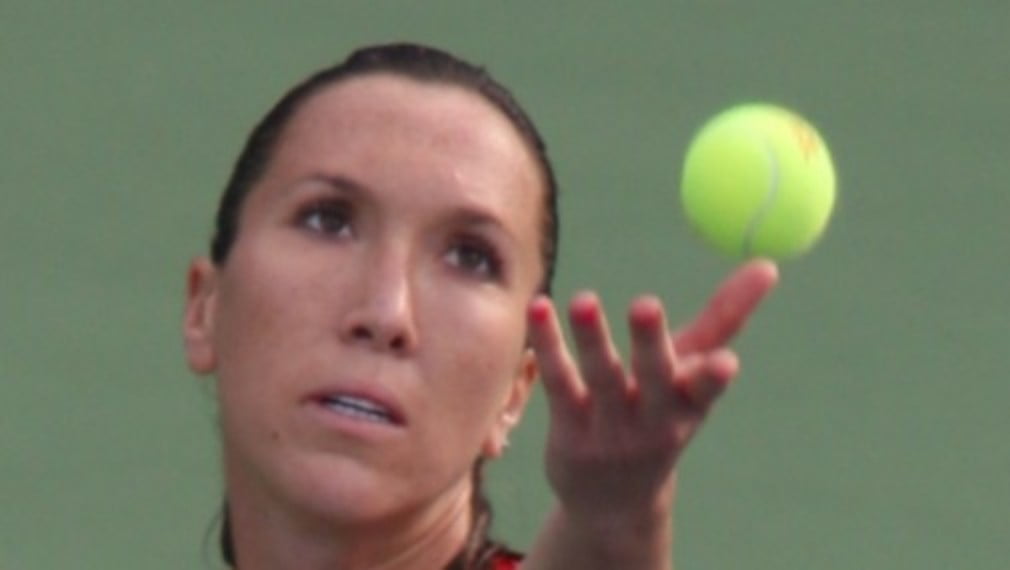 Jankovic struggling with Beijing atmosphere
Originally published on 26/02/10 11:09
Over-enthusiastic cheering at the Olympic tennis event has apparently become a distraction for players, explained Jelena Jankovic.
"The crowd is quite enthusiastic, they love tennis," the world No.1 said. "Sometimes they get quite excited. It is quite distracting for us, you know, for me and for my opponent.
"But it's very difficult to explain to them in Chinese – I don't know how to do it."
The primarily Chinese crowds create more noise than would be accepted at most tennis tournaments, and while most of it is in appreciation of the spectacle, there have been complaints that members of the crowd are talking on mobile phones during matches.
"During the point, we are really fighting hard, you know, to play each ball, and you hear such loud applause. You have to try to stay as focused as possible during those times," Jankovic added.
Crowd noise is par for the course in other Olympic sports such as soccer, basketball, athletics and even badminton, another racket sport. But traditionally tennis, like golf, is preferably played in pin-drop silence.
"It doesn't make sense that you could not make a sound during a tennis match," one Chinese fan said. "I understand it is a tradition, but why should these tennis players be so spoiled and even not take pressure from the crowd?"
The noise becomes noticeably louder when the match involves a Chinese player, and while the cheers are meant to be encouragement, players from the Olympic host nation admit that it piles on the pressure as well as adding a distraction.
"The matches are really tough, and I have gained great support from my fans," said Zheng Jie, who reached the Wimbledon semi-finals this year. However, maybe some fans are not familiar with the requirements of tennis.
"Sometimes they may cheer too early, which will bother the players. I hope that next time maybe they [the officials] can pay attention to that."
In contrast, some players seem to thrive on the crowd support.
"I noticed that in the long rallies, they were living and dying with each point. I thought it was kind of funny," said No.4 seed Serena Williams.
"Actually, I was playing World Team Tennis this year, and the crowds were so loud – it was a great warm-up for this. Now it actually makes me get excited they're so into the point. It's actually kind of cool."
Roger Federer also understands the situation. "At times they're reserved and then at times they really get excited. I think they feel like this is a big stage, with the lights and everything," he said.
Australian former world No.1 Lleyton Hewitt believes that there is nothing wrong with the well-intentioned crowd participation. "It was a good crowd – they made a fair bit of noise," he said after his second-round defeat to Rafael Nadal.
"They were very knowledgeable about tennis, I think. You know, it was a very fair crowd. I think they just wanted to see good tennis out there."
But ultimately, Jankovic concedes, if she wants to compete for gold in Beijing she has to learn how to cope with the noise – and accepts things could be worse.
"I think it's much better to have some kind of atmosphere. It's better than having quiet fans that don't even applaud."