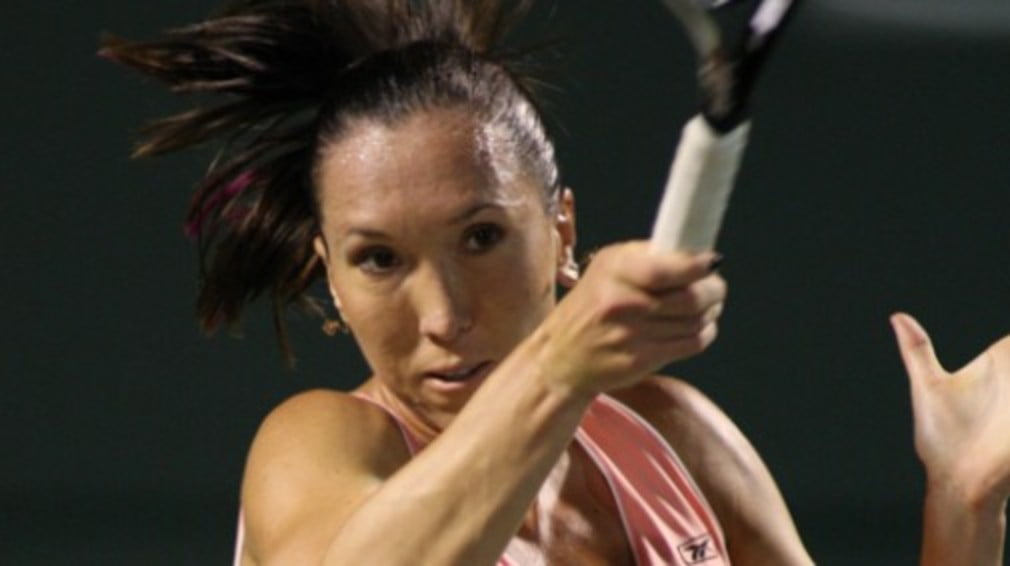 Jankovic moves into Doha semi-finals
Originally published on 26/02/10 11:19
World No.1 Jelena Jankovic produced a battling 7-6, 6-4 victory over Russian Svetlana Kuznetsova in Doha on Thursday to guarantee her qualification for the semi-finals of the 2008 Sony Ericsson Championships.
Having played and beaten Ana Ivanovic and now Kuznetsova, Jankovic still has one match to play in the White Group at the Khalifa Stadium, but the result of Fridays contest against Vera Zvonareva is now immaterial in deciding the qualifiers from the group.
Both Jankovic and Zvonareva have two victories from two round robin matches which means both players will advance to the last four of the $4.45 million tournament.
That means that it is now impossible for French Open champion Ivanovic and Kuznetsova to progress, although they will still meet on Friday with the loser finishing bottom of the group.
Despite both having qualified, Jankovic and Zvonareva still have a lot to play for when they meet on Friday as the winner will top the group with an unbeaten 100% round robin record.
Depending on the results in the Maroon Group over the next 48 hours, pole position in the White Group could mean a potentially easier passage into the final as the winner of each group plays the runner-up from the other.
It wasnt all one-way traffic for Jankovic during her second outing of the event, however, and the Serb had treatment from the trainer midway through the match.
She served for the first set at 5-4 and again at 6-5 but was broken on both occasions. She finally wrapped up the first set by taking the tie-break 8-6.
The Serb then injured her back early in the second, although the injury didnt appear to hamper her throughout the rest of the match.
"[My back] started being stiff at the end of the first set and at the beginning of the second I started feeling pain, said Jankovic, who called for the trainer after winning the first set tie-break.
"I couldn't push off on my serve and some groundstrokes I was struggling, it was uncomfortable."