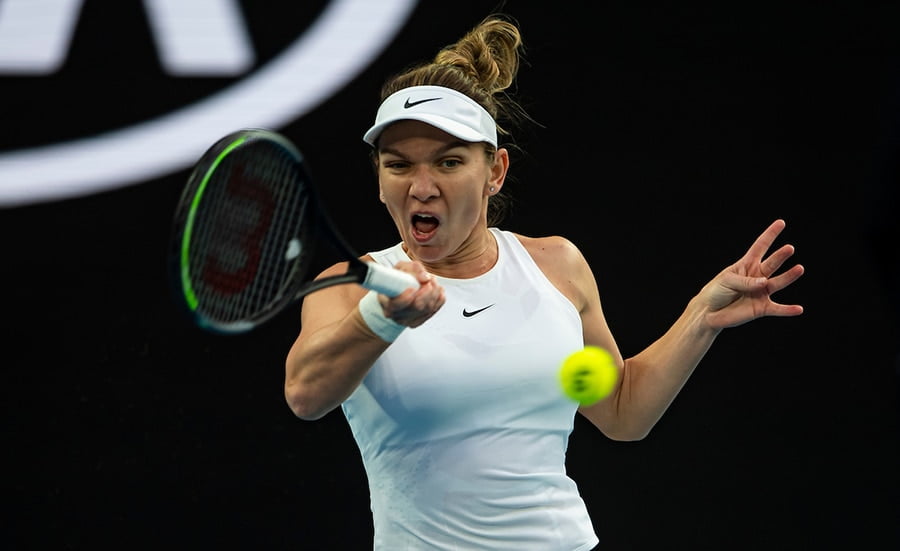 'I've got my energy back' – Simona Halep explains huge improvement at Australian Open
Simona Halep says she was not feeling confident heading to the Australian Open, but de-stressing has energised her game in Melbourne.
Halep is yet to drop a set in the tournament, and easily overcame Elise Mertens to move into the quarter-finals on Monday.
However, it could have easily been very different for the Romanian, who admitted that she started the season completely cold and struggling for belief.
"I did off-season in Dubai, I worked hard," Halep said. "Then I had a few days off home.
"I don't really know exactly what happened. Maybe mentally I was a little bit stressed, and I lost energy.
"As I said, day by day and when I had to start the tournament, I was down. But now it's good and I don't want to think about that anymore."
Simona Halep recalled how a tough start to the season really got to her, citing a specific match she lost to Aryna Sabalenka in Adelaide as a low point.
"I got a little bit down with my head after that loss," Halap explained.
"I felt tired when I came here, I don't know why. Maybe because I stress myself too much, and I just lost the energy.
"But then after the first match (at Australian Open) I got the energy back and I felt like my game is going at the higher level. I feel good."
Watch the Australian Open live on Eurosport and Eurosport Player
Keep up to date with all the action at our tennis news section. Win amazing tennis prizes by entering our competitions. Learn more about your favourite players including Roger Federer, Rafa Nadal and Novak Djokovic. Check out the latest kit in our tennis gear reviews. Receive regular updates with our legendary newsletter or read in depth features with stunning photography in tennishead magazine. Can't visit the tournaments you love? Check out our guide on how to watch tennis on TV. Don't miss a thing with our Live Scores service. Follow tennishead on social media at Facebook, Twitter, Instagram & YouTube