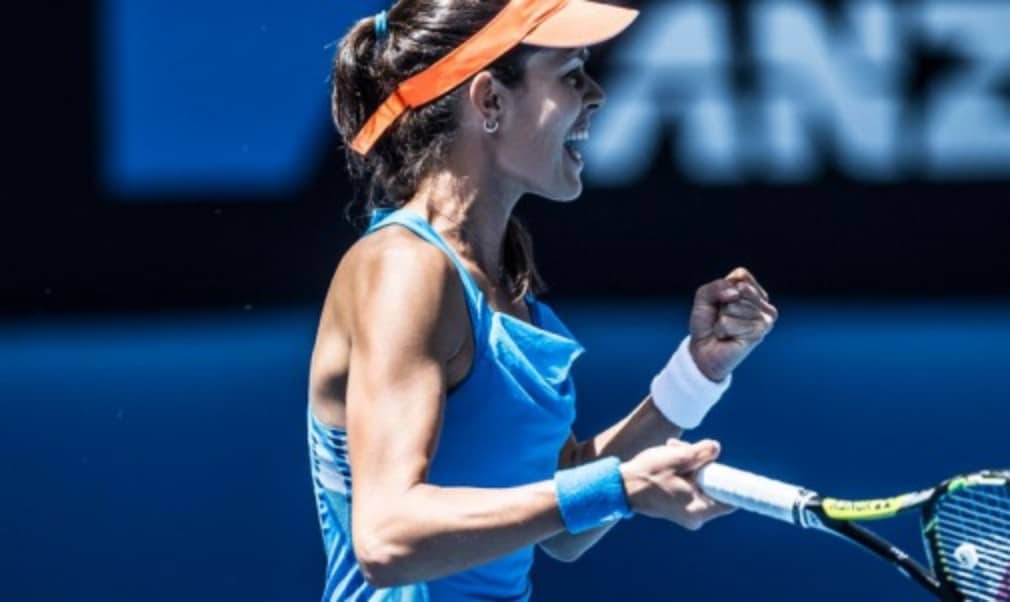 Ivanovic: I finally believed I could beat Serena
Originally published on 19/01/14
That year she went on to reach the final (where she was beaten by Maria Sharapova), before going one better in Paris, where she claimed her maiden Grand Slam title and became world No.1.
However, she appeared to struggle with the pressure of being a major champion, and failed to reach the quarter-finals of the next 17 majors, and slipped outside the world's top 60 in 2010.
Williams revealed after the match that she was struggling with a back injury and even considered pulling out of the tournament, but it took little away from Ivanovic's perfomance as she fired 33 winners and did not present Williams with a chance to break in the second and third sets as she came from a set down to win 4-6 6-3 6-3.
"She's such a great player," said Ivanovic, who described the result as one of the biggest victories of her career. "Going on to the court today, I really just tried to give my best. I tried to make it a good match. I was very competitive until the last moment, and I'm just very thrilled, obviously."
Ivanovic had never even taken a set off Williams in four previous encounters, but did not lose faith after dropping the opening set. The No.14 seed, who came from a set down to beat home favourite Sam Stosur in the third round, remains unbeaten in 2014 after lifting the title in Auckland, beaten Williams' older sister Venus in the final.
"I actually believed [I could beat her]," admitted Ivanovic. "I had some confidence coming into today's match. I really did certain things extremely well, you know, and I kept her under pressure I felt throughout the whole match. I think I just stayed in the moment physically. I didn't think much about the occasion and who I was playing, because it can get overwhelming. I just stuck with my things and it paid off."
"I think all the struggles were just for moments like this," she added. "You work hard and you never know what's going to happen, you know. I just really enjoy competing. I'm not afraid going deep against these top players. You know, I feel ready, and I want to challenge, you know, everyone out there. I know there are going to be a lot of tough matches."
Six years after she last reached the last eight in Melbourne, Ivanovic remains a crowd favourite in Australia – she was adopted by home fans and nicknamed Aussie Ana back in 2008 – and she is enjoying her tennis far more these days.
"Looking back, I would have done few things differently," Ivanovic admitted of her success in her early 20s. "I maybe took a few different or good or wrong advice. But it's just a road and we all have to pass through certain parts and mature in the way. I feel I'm different person and player now, and I enjoy it much more. Maybe these years made me appreciate much more these kind of wins."
Standing between Ivanovic and a place in the semi-finals is Canadian Eugenie Bouchard, who upset Ivanovic in the second round at Wimbledon last year. Playing in her first major as a seeded player, Bouchard made her first Grand Slam quarter-final with a 6-7(5) 6-2 6-0 win over home favourite Casey Dellacqua.
Also through to the quarter-finals is Flavia Pennetta, who reached the last eight of a second successive Grand Slam with a 6-1 4-6 7-5 upset against No.9 seed Angelique Kerber. Pennetta will meet fourth see Li Na in the last eight after the 2013 runner-up cruised past Ekaterina Makarova 6-2 6-0.