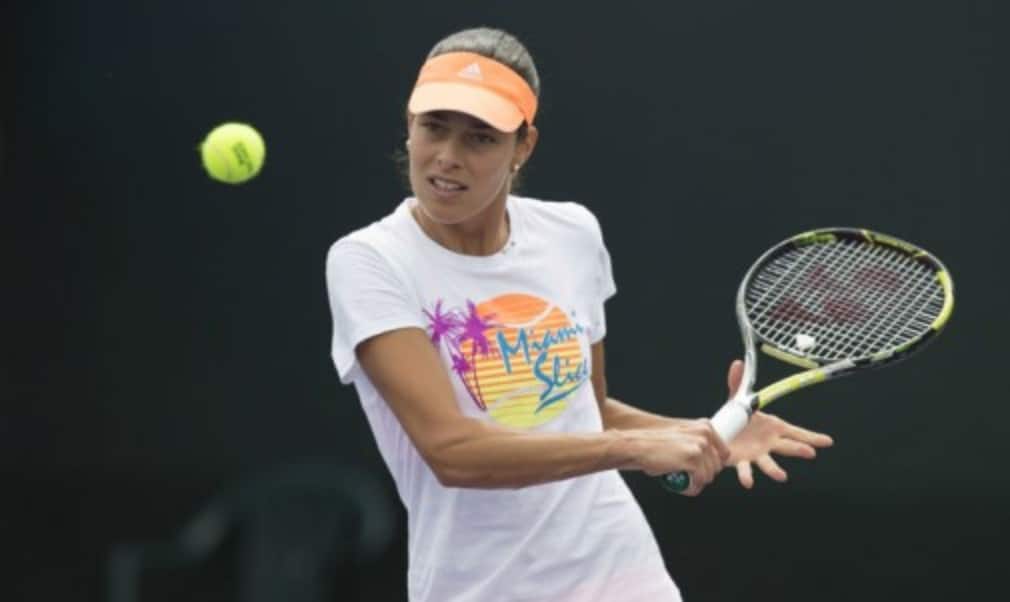 Ivanovic has sympathy for Wawrinka after shock exit
Originally published on 28/05/14
Bidding to become the first man since Jim Courier in 1992 to win the first two Slams of the year, Wawrinka failed to make it past the opening round in Paris as he was was stunned by Guillermo Garcia-Lopez.
Ivanovic, who breezed through her first-round match against Caroline Garcia 6-1 6-3, knows all about the ups and downs of tennis having won the French Open as a 20-year-old in 2008 but then not reaching another Grand Slam quarter-final until the US Open in 2012.
"It changes a lot, because when you come in and you are up and coming, you have nothing to lose," said the world No.12. "Everything is there to gain and you improve each match, you play some good tennis. And then all of a sudden a lot of people put pressure on you, from outside and also probably from himself [Wawrinka].
"Everyone was probably talking about his match in the semi-final rather than his match in the first round. It's sometimes hard to deal with, especially when it's new. He had an amazing run in Australia so it's always hard. He probably expected himself also to back it up."
Even Ivanovic, who has been in the headlines since winning the French Open six years ago, admits she is still coming to terms with her fame and success.
"I'm still adjusting," she said with a smile. "It's very individual and it depends also on the personality. I was very shy and I didn't like the feeling I was in a spotlight. So for me that was a big issue. You grow up and mature and for me also it came when I was very young. Now I feel like a different person, different player. It's a completely different approach I have."
After falling out of the top 50, the Serb has rediscovered some of her best form this year, winning titles in Auckland and Monterrey and also reaching the final in Stuttgart and semi-finals in Rome. With Serena Williams and Maria Sharapova on the other half of the draw to her, the 26-year-old now looks to be one of the favourites to reach the final. She says her previous success in Paris, coupled with her form heading into the tournament, gives her the belief she can go deep again at Roland Garros.
"Every time you play against top players and build on that it does help. In the last few weeks I really played some good tennis and beat a lot of top players," she said. "That's what you need, all kind of variation to get before you get to the Grand Slam. It might be the same this week. You never know what you're going to get. It's important to work through these tough matches and good matches and try to build on that.
"My ultimate dream would be to win other two [Slams], but it's definitely a good feeling coming back here and knowing I had success here in the past, it kind of drives me to work each round and to try and get there again."