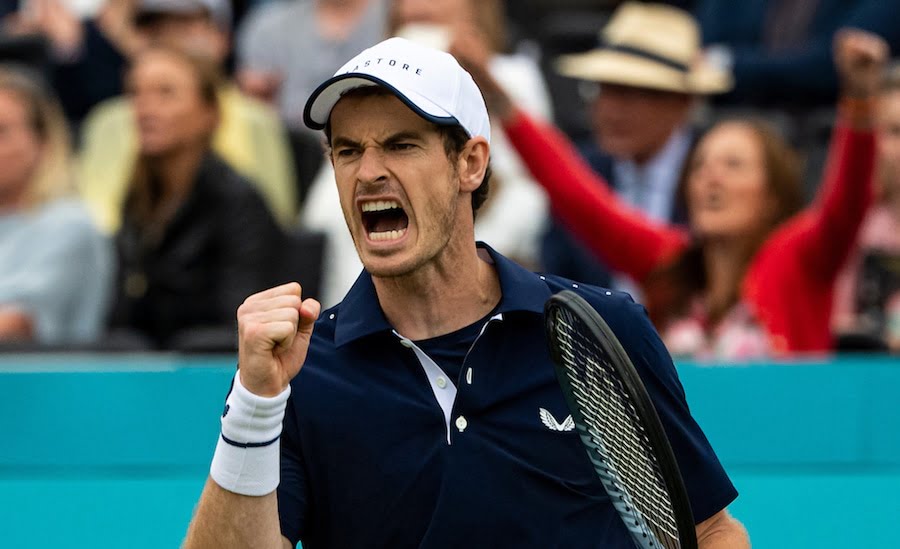 "It's very dangerous to write off Andy Murray," says Greg Rusedski
Greg Rusedski has warned analysts not to write off Andy Murray in Grand Slams despite his injury problems.
Murray will step up his singles comeback in 2020 after major surgery to resurface his hip joint, although many believe he will not be able to be the same player he once was.
Former Wimbledon champion Goran Ivanisevic, for example, who is part of Novak Djokovic's coaching team, has said that Murray 'cannot' be considered a credible Grand Slam threat any longer.
However, Rusedski has offered a stirring defence of Murray, saying that he is one of the most dangerous players in the world to write off.
"He'll do well at the Slams and I think that he'll be competitive, but to win a major that is hard enough when you're healthy," Rusedski told Metro.
"He's the only British man to win an ATP Tour event this year as well, that just shows what an amazing competitor he is and his desire to actually come back. Most people, wouldn't be accomplishing what he's done.
"It's (his European Open triumph in Antwerp) up there, from an emotional point of view and a satisfaction point of view, with his major trophies".
ALSO READ: "I won't be beating Roger Federer or Novak Djokovic any time soon," says Andy Murray
Commenting specifically on Ivanisevic's analysis, Rusedski added: "I don't think 'can't' is the right word, I think that it's incredibly difficult as everyone has alluded to.
"Fit, healthy, young and playing the best tennis of your life it's still incredibly difficult.
"The challenge with the best-of-five-set matches is massive but we all know that with Andy Murray if you say that he can't do something, he loves to prove people wrong.
"I think it's very unlikely but I would never, with all of these top guys it's very dangerous to write them off."
Keep up to date with all the action at our tennis news section. Win amazing tennis prizes by entering our competitions. Learn more about your favourite players including Roger Federer, Rafa Nadal and Novak Djokovic. Check out the latest kit in our tennis gear reviews. Receive regular updates with our legendary newsletter or read in depth features with stunning photography in tennishead magazine. Can't visit the tournaments you love? Check out our guide on how to watch tennis on TV. Don't miss a thing with our Live Scores service. Follow tennishead on social media at Facebook, Twitter, Instagram & YouTube