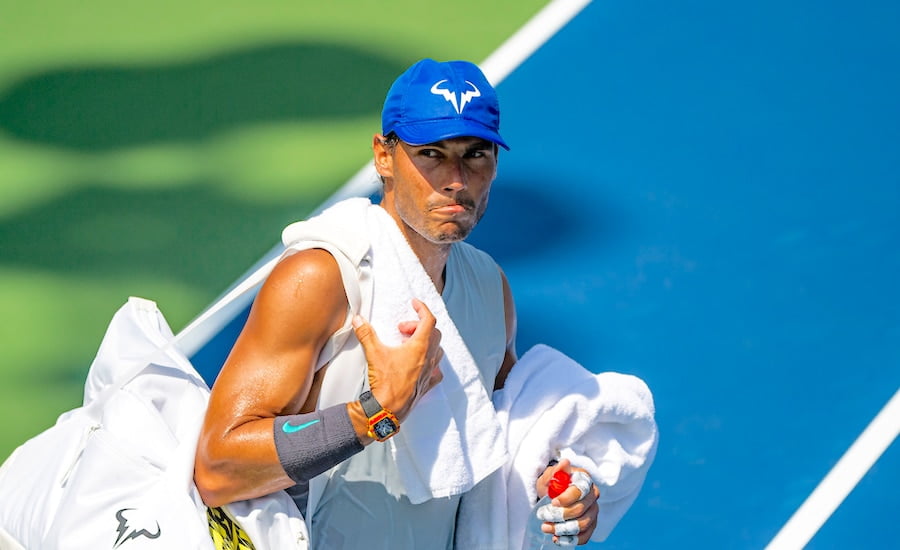 "It's something that is not good" Rafa Nadal makes rare negative comment about schedule
Rafa Nadal is usually reluctant to voice overly negative opinions about aspects of tennis that are outside of his control but he's now been drawn into the debate around the current format of team competitions
Rafa Nadal will be back to the world No.1 ranking very soon and is trying to focus on the last two big tournaments of the 2019 season in Paris and then London but he's felt obligated to voice his opinion that certain parts of the tennis schedule aren't right at the moment and that we need to find a solution
Nadal was asked what he felt about the new format for the Davis Cup in which he will compete at the end of November in Madrid
Nadal said, "There are things in the old format that have not been working well. There's other things that have been working well.
"But is true that there is an important thing that we were not able to make that happen for the last couple of years, that is the best players of the world playing usually playing the Davis Cup. So when this kind of stuff happens, you need to find solutions, so the solution was that and let's see what's going on.
"Of course we need to fix couple of more things on the tour to make a big, big competition, you know. I think two team tournaments, Davis Cup and ATP Cup in one month, is something that, in my opinion, is not good.
"And my feeling is we need to create one big, big competition to stay together. ITF, ATP, that's a good opportunity to make that happen and we need to make that happen."
Nadal has won theDavis Cup three times so far in his illustrious career and he will be hoping to make it four when he lines up with his Spanish teammates in Madrid on November 18th. Before then he will try and win the ATP Finals at London's iconic O2 arena. You can be there to watch him by entering our competition to win tickets.
Look ahead to the rest of 2019 with our guides to every tournament on the ATP Tour and the WTA Tour. If you can't visit the tournaments you love then do the next best thing and read our guide on how to watch all the ATP Tour matches on television in 2019. To read more amazing articles like this you can explore Tennishead magazine here or you can subscribe for free to our email newsletter here