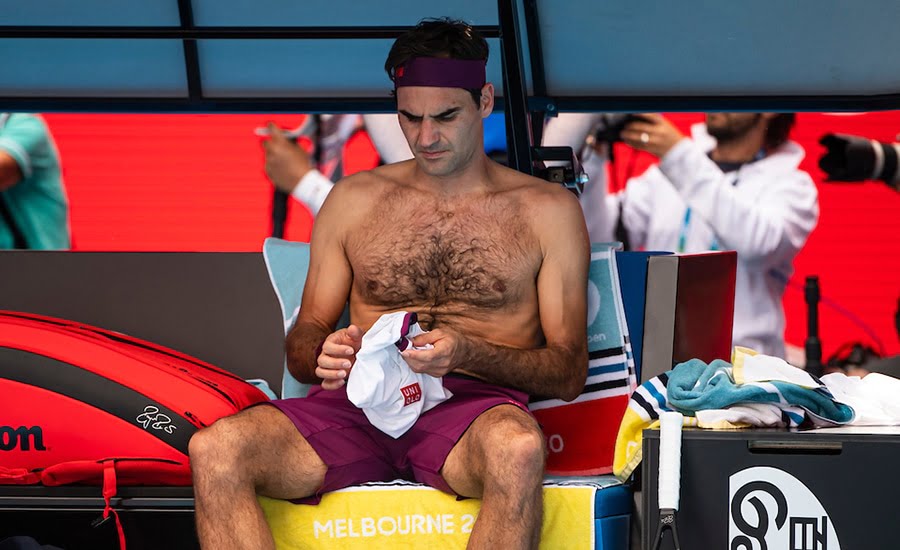 'It's pain and problems' – Roger Federer skips practice in injury scare ahead of Novak Djokovic semi
Concerns over the fitness of Roger Federer remain after he opted to skip practice on Wednesday after his injury-affected quarter-final win.
Federer required a medical timeout during the match and look visibly struggling to get around the court before turning it around to earn a semi-final shot at Novak Djokovic.
He played the injury down after the match, but it appears he opted for a rest day with his physios rather than on-court ptractice, raising fears he may struggle to be 100% when he faces the defending champion in the last four.
"I don't know if you can call it an injury," Federer said after the match.
"It's just pain and problems. I need to figure it out now.
"But as it's not like in 18 hours, like you got a third round to play, semi-finals, you have an extra day, adrenaline, there's a lot of things. Two good nights of sleep, doctors, physios.
"Hopefully we'll find out that it's actually nothing bad, that it was just the groin that went really tight from playing a lot, who knows what, from nerves. I don't know.
"I'm hopeful. We'll find out tonight, tomorrow. The next day we'll see how it goes."
Federer appeared to be really struggling with the injury in the middle three sets of his five-set marathon against Tennys Sandgren.
Despite the injury, though, he was keen for Sandgren to get the credit he deserves for an exceptional performance.
"That's also when I got the warning finally because I was upset about the pain I was feeling.
"I had been playing with that problem for a while there. But I still felt like he was playing great.
"He had the offense, he had the defense. He had the serve that I was expecting him to bring.
"In the beginning, I felt great. I think he was a little bit on and off with his serve. That allowed me to get in the lead. Then things obviously changed.
"Also went from day to the shade. Maybe that allowed me to get back into it. I started to feel it about midway through the second set."
Keep up to date with all the action at our tennis news section. Win amazing tennis prizes by entering our competitions. Learn more about your favourite players including Roger Federer, Rafa Nadal and Novak Djokovic. Check out the latest kit in our tennis gear reviews. Receive regular updates with our legendary newsletter or read in depth features with stunning photography in tennishead magazine. Can't visit the tournaments you love? Check out our guide on how to watch tennis on TV. Don't miss a thing with our Live Scores service. Follow tennishead on social media at Facebook, Twitter, Instagram & YouTube