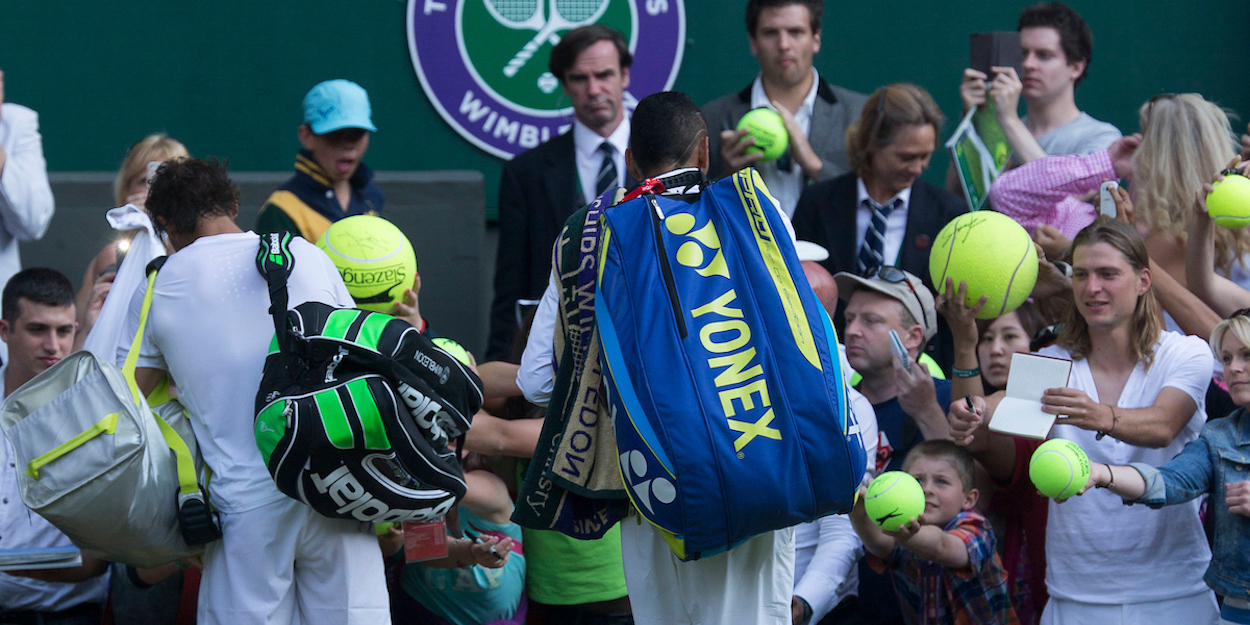 'It's not true that I don't get along with Kyrgios' – says Rafa Nadal
Rafa Nadal has defended his relationship with Nick Kyrgios recently, insisting that the idea the two do not get along is untrue.
Speaking to the Italian newspaper Corriere della Sera, Rafa claims that there are no hard feelings between himself and Nick Kyrgios – "they say I don't get along with Kyrgios. That's not true."
The two players have endured a rocky relationship at times, with Kyrgios calling Nadal "super salty" on a podcast last year.
This came a few months after Nadal's comments that Kyrgios, "lacks respect for the public, the rival and himself", following Kyrgios' victory over the Spaniard in Mexico.
Rafa's comments at the time were mainly in response to the Australian's repeated use of the underarm serve during that match, something which Kyrgios has since made a permanent feature of his game.
The two then faced off at Wimbledon that summer, in a highly anticipated popcorn match that saw Kyrgios intentionally fire a ball at Nadal's chest.
Their fiery relationship has somewhat thawed in 2020, however. A fourth-round encounter at Melbourne Park in January resulted in a warm embrace at the net following Nadal's win, with Rafa claiming in the post-match interview, "I like the Kyrgios of this tournament".
Kyrgios has also recently been complimentary of the Spaniard, claiming that Nadal is "an absolute champion" in the wake of his stunning 13th French Open victory.
Rafa acknowledges that the two have not always seen eye to eye, "I once told him what I had to say and that was it". But he goes on to say that any perceived bad blood is in the past – "truth is that I get tired to keep on grudges".
It appears that, for now at least, the two have put a tempestuous past behind them.