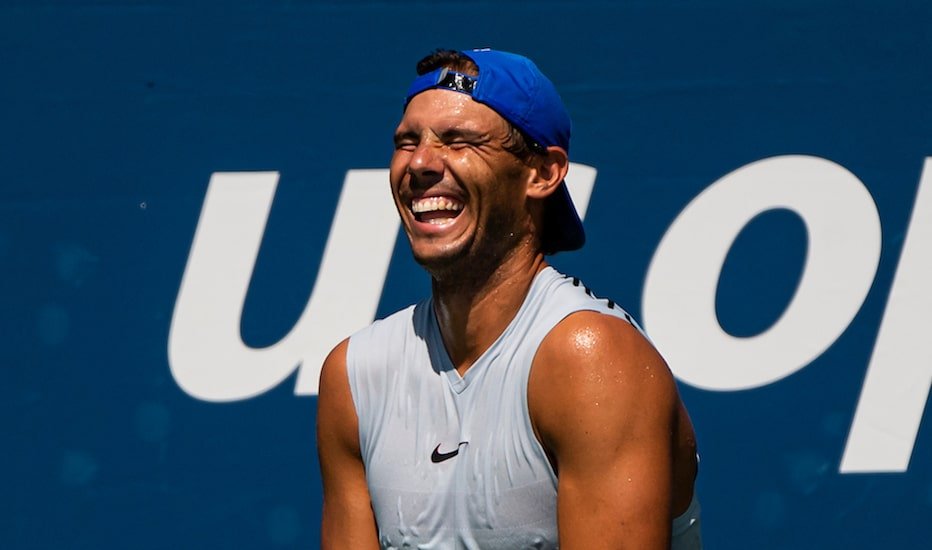 "It's not my goal to be No.1" Rafa Nadal reveals why he won't change his schedule
Rafa Nadal has other priorities than topping the end of year rankings which is why he won't alter his playing schedule 
Rafa Nadal will play in Paris this week then the ATP Finals at the O2 arena in London followed by his beloved Davis Cup, but even if he had the chance to achieve the world No.1 end of year ranking he wouldn't be in a hurry to alter his planned tournaments. That's because for Nadal right now having a long career is more important than the glory of achieving the No.1 ranking.
Nadal was asked if it felt special to be in the running to achieve the end of year No.1 sport. Nadal said, "I said during the whole season is fantastic. I prefer to be No. 1 to No. 2 and No. 2 to No. 3. And of course, finish the year world No. 1 is something special, and I would love to make that happen. But as you know, I didn't went to China. That's something sad for me, but I need to find my priorities.
"As I said during the last couple of years, is not my goal to be No. 1. It's about I need to organize my calendar to play as long as possible. If with my calendar at the end of the season I am number one, super happy. But I will not try to follow or to make extra things to be No. 1. I just going to do my normal schedule.
"And that's the way you need to take decisions, and my decision is to try to do the right things to play as long as possible to give me more chances to play more years on the tour than try to be No. 1.
"Then I going to try my best during the next couple events."
Rafa Nadal has been ranked as the year end no.1 on four previous occasions in 2008, 2010, 2013 and 2017. With two ranking tournaments left to play he is in a dominant position to hold onto the no.1 spot for a fifth time especially as he isn't defending any ranking points in Paris this week. But indoors is not Nadal's favourite surface and in fact he's never won an indoor tournament in his career.
Look ahead to the rest of 2019 with our guides to every tournament on the ATP Tour and the WTA Tour. If you can't visit the tournaments you love then do the next best thing and read our guide on how to watch all the ATP Tour matches on television in 2019. To read more amazing articles like this you can explore Tennishead magazine here or you can subscribe for free to our email newsletter here