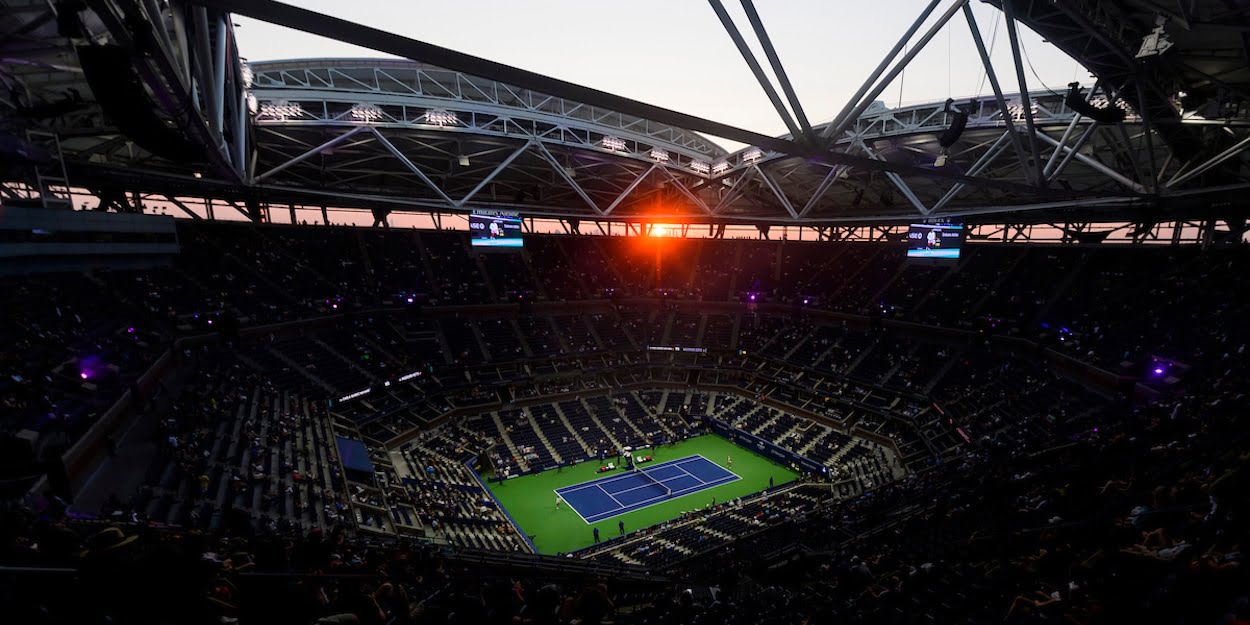 "It's not a model that can continue" US Open boss worried about finances
The US Open will have to dig deep into its financial reserves to stage this year's tournament but is warning that it can do so only as a one-off.
Staging the event without spectators because of the coronavirus pandemic will lead to a huge drop in income, yet the United States Tennis Association will still pay out $60m in prize money at the tournament, which will begin on August 31.
The US Open prides itself on being the world's best attended annual sporting event and usually brings in more than 700,000 spectators during the fortnight. It generates up to $400m in profits, which accounts for 80 per cent of the USTA's annual revenue.
"We're committing to 91 per cent of the prize money when our net operating income is going to be down 80 per cent," Mike Dowse, CEO and executive director of the USTA, said after the decision to proceed with this year's tournament was confirmed. "That really talks about our commitment to the sport of tennis and the professional players."
He added: "Through our strong balance sheet, we've been able to support it this year and cover that significant gap we're going to have in overall revenue and net operating income." However, he warned: "It's not a model that can continue."
The $60m in prize money includes a fund of $6.6m which the Association of Tennis Professionals and the Women's Tennis Association will be able to use at their discretion either to help players who choose not to attend the US Open or to support tournaments providing alternative competition for those who would normally have taken part in qualifying. A 128-draw qualifying tournament is normally staged at Flushing Meadows for both men and women, but this year it will not be held. The main draws will consist of 120 direct entries and eight wild cards.
The USTA will incur plenty of other additional costs in staging the tournament, including a rigorous testing procedure for all players and their entourages. It will also pay for rooms for players in one of two designated official hotels. As well as the 256 singles players who will take part, the tournament will also feature men's and women's doubles competitions, with 32 pairs entering each.