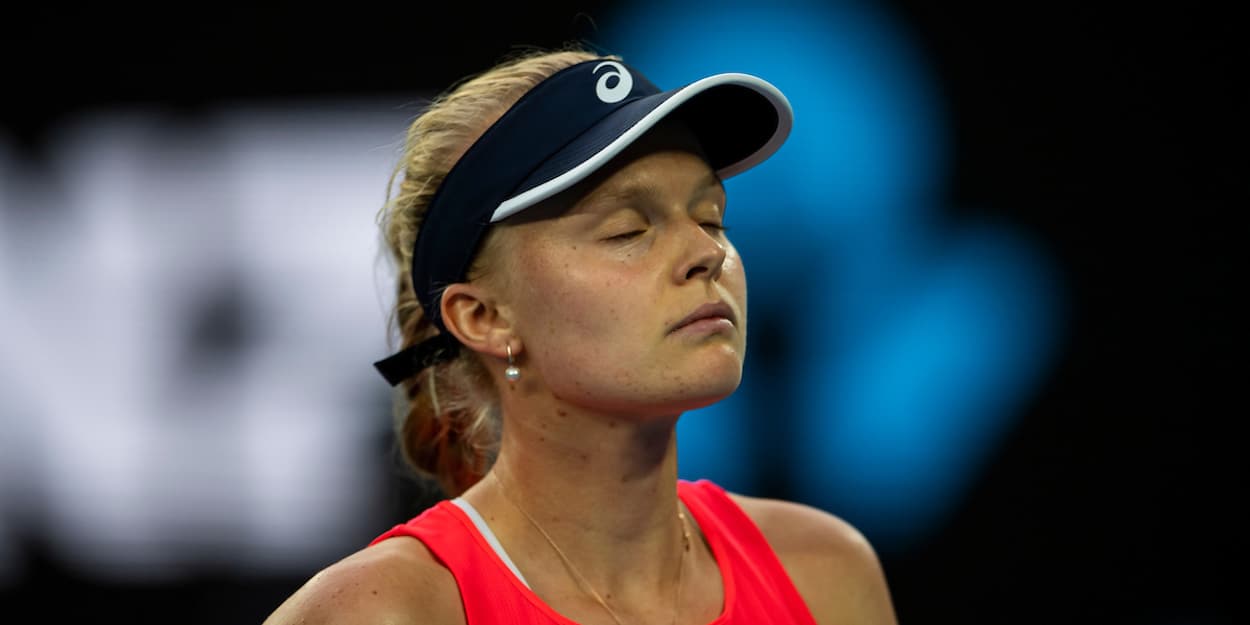 "It's disappointing" WTA star believes US Open rule change will negatively impact many players
While the world's leading men and women will have a choice whether or not to compete in this summer's US Open, more than 250 other players will be denied their usual chance to make a name for themselves at Flushing Meadows.
In previous years 128 men and 128 women have played in the qualifying tournament at the season's concluding Grand Slam event, but this year's qualifying competition has been scrapped because of the coronavirus pandemic.
Harriet Dart, the world No 146, who has reached the main draw via qualifying at three of the last five Grand Slam events, regrets the fact that players like her will not have the opportunity to play in New York, where the tournament begins on August 31. "It's disappointing because I believe that a lot of qualifiers can do really well in the main draw," the 23-year-old Briton said. "At the same time I understand the reasoning behind it. You can understand that they want fewer people on-site."
The US Open's current plan is to have 128-strong draws in the men's and women's singles, with 120 places decided by world rankings and the remaining eight given to wild cards.
However, it is by no means certain that all players will want to compete. Although the tournament will be staged with strict safety protocols in place – including no spectators – a number of players have expressed concern about the growing numbers of coronavirus infections in the United States and about the possibility of having to go into quarantine after leaving New York.
Some may prefer to skip the US Open and focus instead on the delayed European clay-court season. A tournament is scheduled for Rome immediately after New York, with the French Open due to start just a fortnight after the end of the US Open.
That could open up an opportunity for a player like Dart, who in theory would be offered a place in the main draw if at least 25 of the world's top 120 women chose to miss the tournament. "If I do get the opportunity to play I will definitely be going there," she said. "But as it stands, I very much doubt that I will be getting in, so it's not something that I'm really thinking about right now."
Dart has qualified for the last two Australian Opens. She won a match in the main draw in Melbourne this year before losing to Simona Halep in the second round. She also qualified for last year's US Open before losing to Ana Bogdan in the first round.