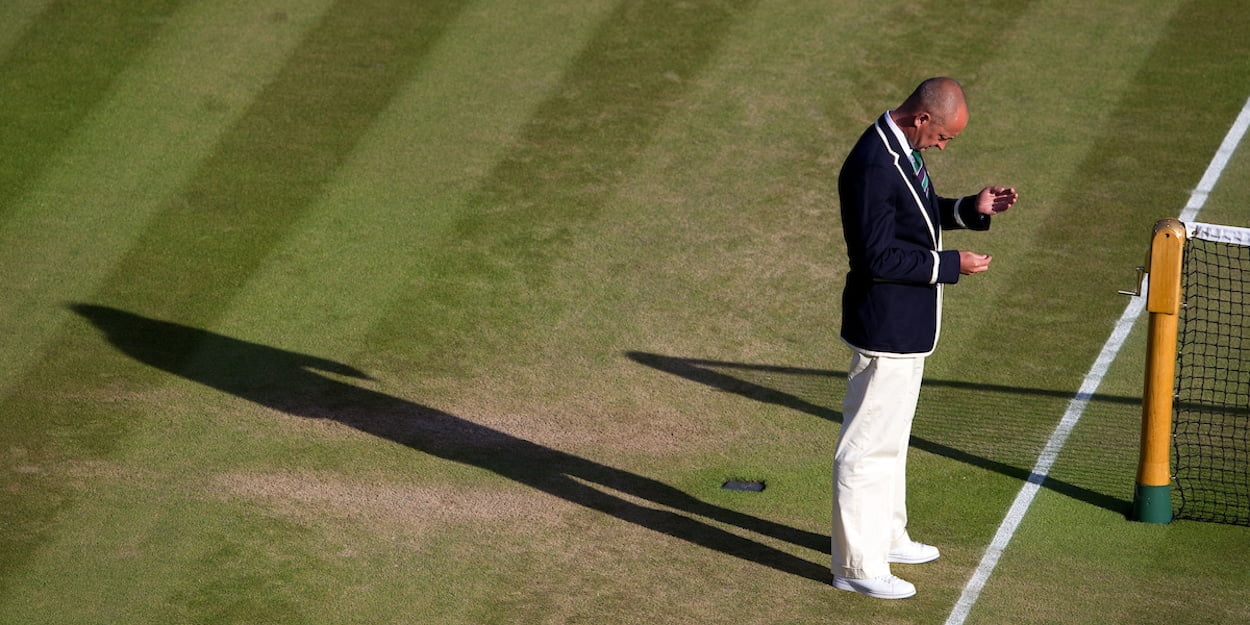 "It's almost like when a concert has finished" Key Wimbledon insider details 'eerie' atmosphere
Neil Stubley, the man in charge of preparing the playing surfaces at Wimbledon, believes that if the tournament had gone ahead this summer players would have found the courts in as good a condition as they have ever been.
Even after the decision was taken at the beginning of April to cancel this year's Championships, Stubley and his team carried on working through the lockdown to prepare the courts, which are now open to the fortunate few hundred people who are members of the All England Club.
"I would say the courts are in as good a condition as they could possibly have been," Stubley said on what would have been the first day of this year's Wimbledon tournament. "We got fortunate that in the early spring we had good daytime temperatures and good night temperatures. It was also very dry, so we were also in control of moisture in the plant and in the soil."
Stubley, the Head of Courts and Horticulture at Wimbledon, said the atmosphere currently around the All England Club, where many of the staff are working from home and the museum is closed, resembled the days immediately after the Championships in a normal year.
"It's almost like when a concert has finished and you have that ringing in your ears for a couple of days," he said. "It's like that after the Championships. There's that eerie quietness around the grounds for a few weeks afterwards. Everything looks empty and it looks like everything is missing because all the stands and everything else has been taken away."
The All England Club has a total of 38 grass courts, which includes the Championship courts and the practice courts at Aorangi Park. The first grass courts were opened for members at the end of May, though only about six or eight Championship courts are available for play at any one time.
"We're just rotating them, so we'll make sure that through the season all the courts get an even amount of play," Stubley said. "We haven't got the number of courts in play that you would see for a normal Championships or indeed for a normal playing season, but we have enough courts in play to meet the demand from members."