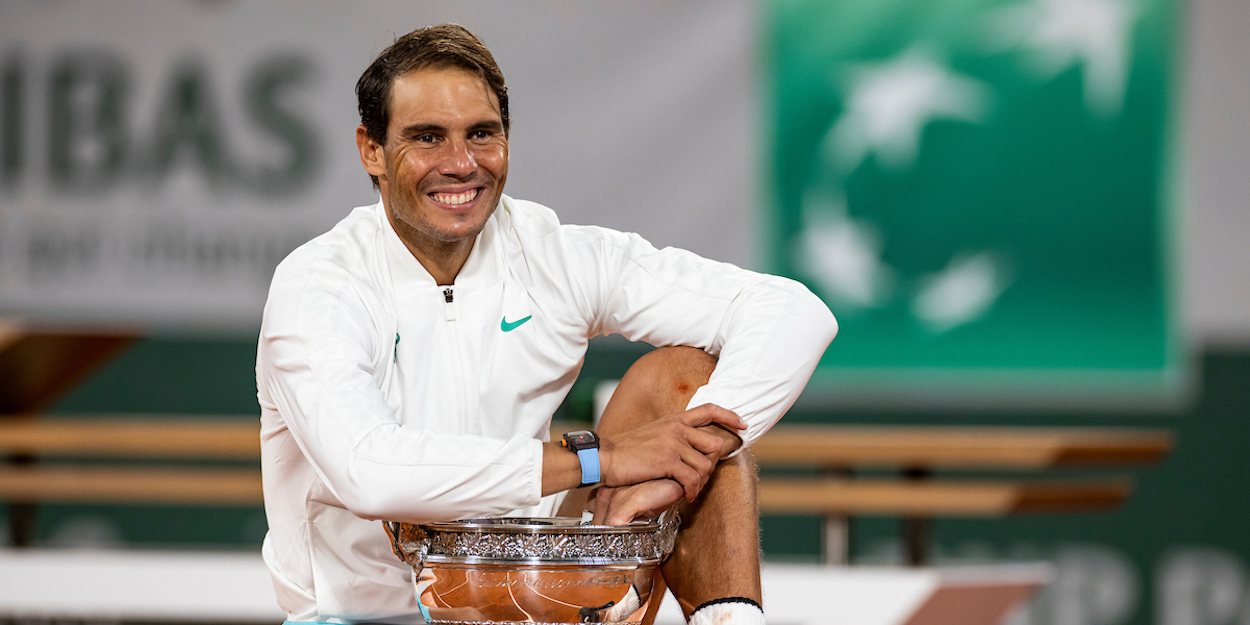 "It's a bittersweet feeling" Rafa Nadal laments the worlds struggles as he returns home with 13th French Open trophy
Rafa Nadal has returned home to his tennis academy in Majorca to place his 13th Roland Garros men's singles replica trophy alongside the other 12 he has won during his astonishing spell of victories in Paris
Rafa Nadal is finding it difficult to fully celebrate his momentous achievement during these troubled times as he sent a message to fans from his Rafa Nadal Academy.
Nadal was speaking to his fans in a video from within the trophy room at his Academy when he said, "I'm now here in Mallorca, in Manacor and of course I'm very happy and satisfied with what I have achieved. It's no less true that it's a bittersweet feeling because we have been through some very complicated months in various senses and the most important thing is health. The second is the economic situation, which is causing many families to go through a hard time.
"We have to trust that all of this will improve, trust that the vaccine will come as soon as possible and that we can all go back to living in a more pleasant world and being happier. I also wanted to thank you for all the messages of support over the last few weeks. To me, although we have been a little more distanced than normal, as we have not been able to have direct contact, receiving so many messages of support on social media and directly to my mobile has helped me, without a doubt. Thank you so much for the support.
"Finally, I would like to tell you that I am leaving the trophy here in the museum at the Academy, in Manacor, for all of you that would like to see it. Remember that any of you that want to come are giving very significant help so that the Foundation and its projects can become increasingly important and we can help more people that really need it. A big hug for everyone and thank you so much".
Visit the Rafa Nadal Academy to enjoy his 'Rafa Nadal Museum Xperience' which also includes mementos and objects donated by some of the biggest figures in the history of world sport such as Michael Jordan, Fernando Alonso, Pau Gasol, Roger Federer, Mireia Belmonte, Usain Bolt, Serena Williams, Cristiano Ronaldo.