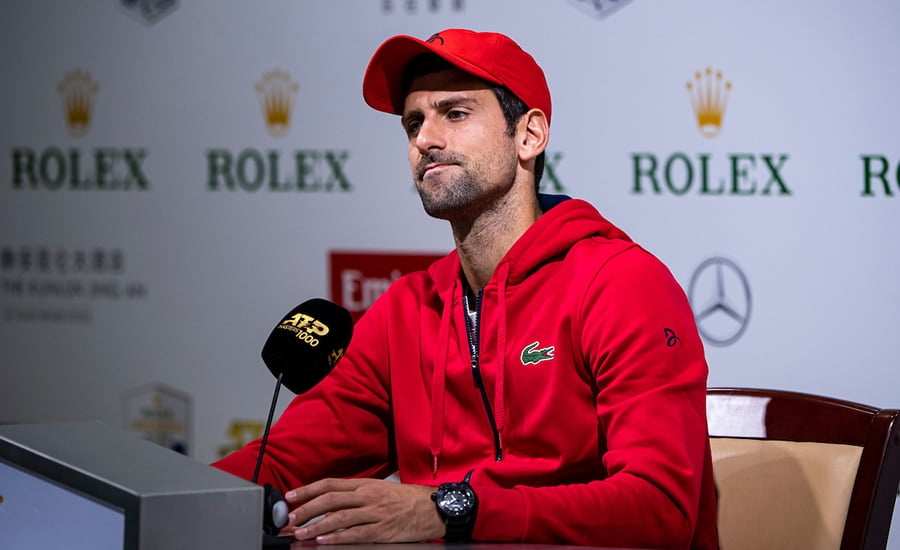 'It depends' – Novak Djokovic retirement plans revealed by mother
Novak Djokovic does not have a plan in mind for his retirement, at least not one he has shared with his mother.
The 32-year-old is locked in a three-way battle with long-term rivals Roger Federer and Rafael Nadal, although he has appeared to have gone off the boil a little since winning the Wimbledon title this summer.
However, anyone thinking he has any plans to begin to wind down his career have been advised to think again.
"I can't say. It depends on him," Dijana Djokovic, the world number one's mother, told GQ magazine.
"Who knows? He is 32. Maybe at least 35. Federer is 38 and still playing.
"If he is happy and enjoying and motivated, why not?"
The rest of Djokovic's career – and subsequently his retirement date – is likely to be dominated by his race to achieve more than rivals Federer and Nadal.
He currently trails them both in the all-time list of Grand Slam winners, but he has, perhaps predictably, been backed to come out on top by his mum.
"I think he will," Dijana Djokovic added when asked if she believed her son will establish himself as the most successful male player in history.
RELATED: Novak Djokovic leads the way as incredible dominance by the Big 3 is laid bare
"I think it is on his mind. His goal is to be the best in the world. So if he wants that, he must win more Slams.
"I just wish he is healthy. If he is healthy I can bet, I am sure, I believe he will do that.
"He is working on himself and preparing for every match, especially when playing Nadal or Federer."
Djokovic has 16 Grand Slam titles to his name, with Federer on 20 and Nadal with 19.
Look ahead to the rest of 2019 with our guides to every tournament on the ATP Tour and the WTA Tour. If you can't visit the tournaments you love then do the next best thing and read our guide on how to watch all the ATP Tour matches on television in 2019. To read more amazing articles like this you can explore Tennishead magazine here or you can subscribe for free to our email newsletter here