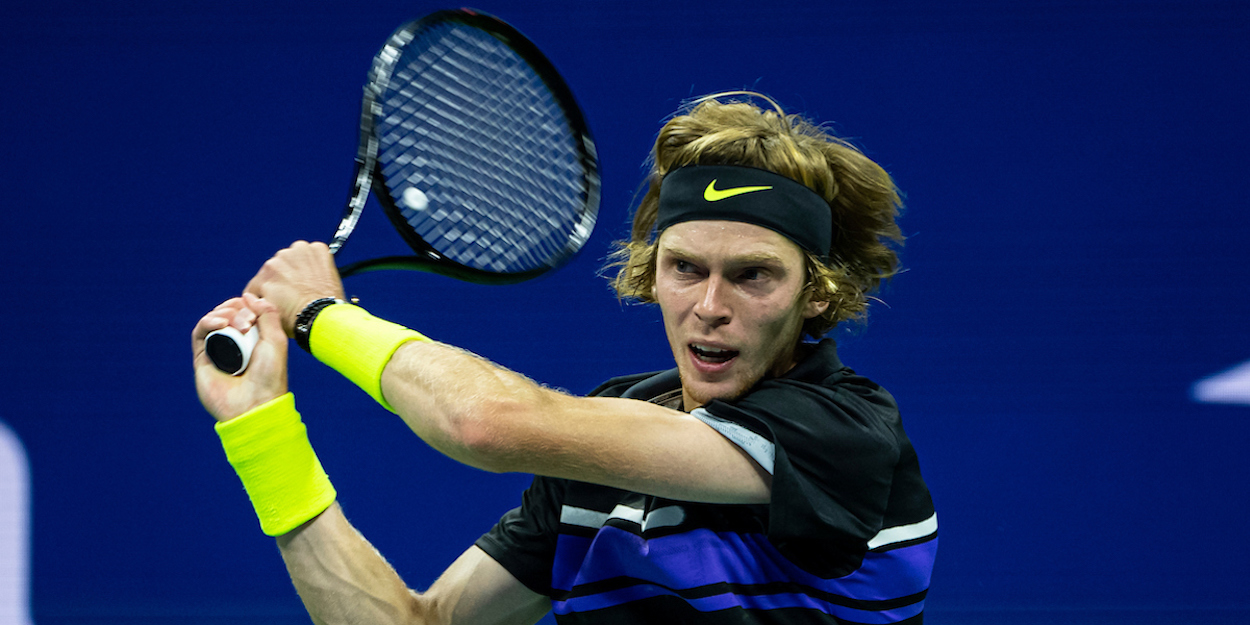 'It became a dream for me to be here', admits Andrey Rublev
Andrey Rublev will make his debut at the ATP Finals on Sunday after a breakthrough year and has described his upcoming appearance as a dream come true. 
The Russian will join compatriot Daniil Medvedev as they bid to become the first Russians to win the event since Nikolay Davydenko in 2009.
However, Rublev does not expect success at the ATP finals to be imminent and believes that his debut appearance will be a lesson in what it takes to compete with the elite.
"It's going to be a really great experience for me to see what I need to work at to be at this level and to compete with the best players," he said. "It will be a great lesson for me.
"I have been here before as a spectator in 2016. I fell in love when I saw it and it became a dream to try and be here one day to play here and to compete. I am happy to finally be here.
"I will do my best to win the matches but I am not the player who has been at this level for many years. I have to be realistic. I arrived at this level but we will see if I have the level to be a part of it.
Discussing what it means to have two Russian players at the event, Rublev alluded to the growing popularity of the sport in his home country.
"It's great that two players from Russia are here. We have more attention in Russia and they are starting to follow more tennis. It is great for Russian sport."
Andrey Rublev will face Rafael Nadal on Sunday in his first ever appearance at the ATP Finals, before meeting Dominic Thiem and 2019 winner Stefanos Tsitsipas in 'Group London 2020'.