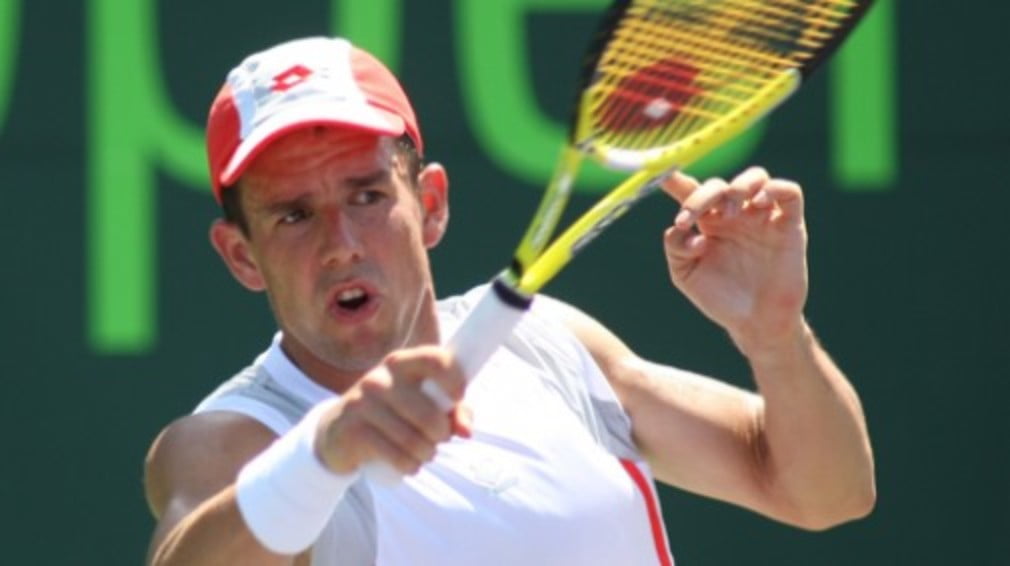 Is there a doctor on the court?
Originally published on 26/02/10 11:23
The old adage that there is no substitute for experience was given an unusual twist – no pun intended – at the Hopman Cup when Dominik Hrbaty put his informal medical knowledge to good use.
The Slovakian took charge of shell-shocked medical personnel on court in Perth after Nicolas Kiefer went down with a badly injured ankle in the fourth game – and might have acted fast enough to keep Kiefer in contention to play at the Australian Open in little more than a week.
"With injuries like this, the most important thing is the first couple of minutes"
"I told the chair umpire to call for some ice and told the first aid people that they should raise the ankle and use the freezing spray to immobilise it," Hrbaty explained. "It's happened to me before – I suffered this kind of an injury in the Australian juniors once. If the ankle swells up and you can't move it, that's not good."
"With injuries like this, the most important thing is the first couple of minutes, because you don't want to get swelling there and blood there – then it heals much, much tougher."
Kiefer was taken to hospital in a wheelchair for scans on the injury, dashing German hopes of qualifying for the Hopman Cup final. With Dominika Cibulkova having seen off Sabine Lisicki 7-6(3) 6-4, Kiefer needed to win to keep Germany in the decisive tie.
It gave the Slovakians a 3-0 walkover, which follows on from victories over the United States and Australia.
Hrbaty wished Kiefer well, saying: "It's really bad luck for him in the first tournament of the year. He was working really hard, played well in the matches before and I hope he will be OK.
"But I'm still happy that we are in the final. We will do everything we can to win now."
In the day's other session, the USA saw off Australia 2-1. Casey Dellacqua recorded her first win of the tournament with a 6-3 6-4 success over Meghann Shaughnessy, but James Blake levelled the match with a 6-2 6-2 triumph over Lleyton Hewitt.
The Americans then prevailed in the mixed doubles, condemning the Australians to a last-place finish in Group A.