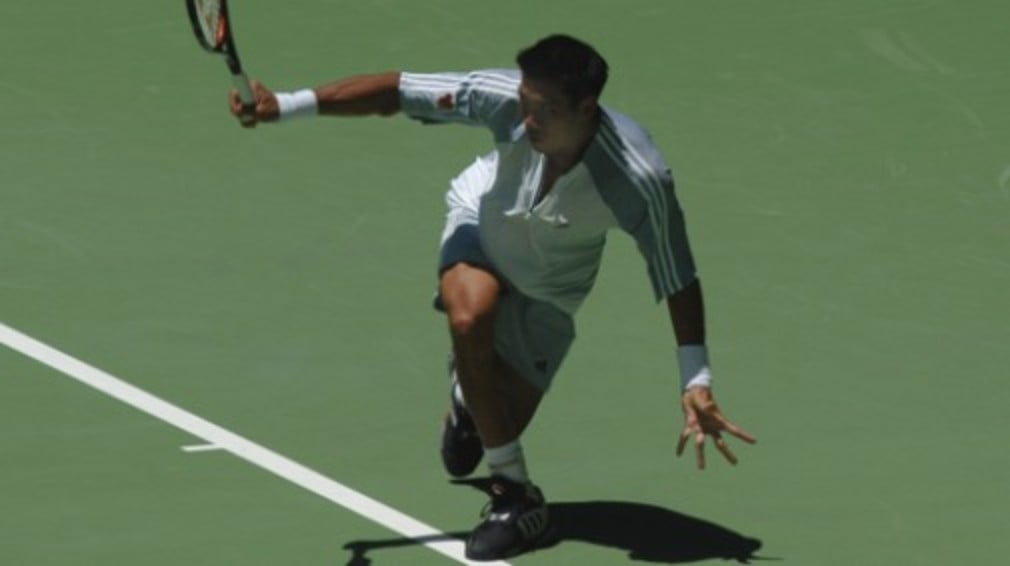 Is Srichaphan hot-wheeling over to Moto GP?
Originally published on 26/02/10 11:16
Frustrated former world No.9 Paradorn Srichaphan has hinted that he could switch Grand Slams for Grand Prix as he considers taking up a motorsport career.
The Thai has been sidelined by a wrist injury which has kept him off the courts since the spring of 2007 – hardly helped when he crashed his motorbike and went down heavily back in May.
"It would be huge challenge to move from one sport to the next"
But it is on two wheels that Srichaphan is considering making a return to competitive sport. Ive been really bored and it would be huge challenge to move from one sport to the next, he said.
Im involved in a racing team and my sponsors are interested in having me racing for them, but only when I retire from tennis – I still plan to return to the tour.
The 29-year-old, still a national icon after winning five ATP Tour titles and marrying a former Miss World, made a ceremonial appearance at last week's Thailand Open, presenting the trophy to champion Jo-Wilfried Tsonga.
But he is now ranked outside the top 500 with no reports on when he might be returning to the game. His problem has been a niggling wrist injury which allowed him to play only six matches in 2007 and eventually required surgery.